MMIW#13 - World Heart Beat - Tues 12 July
This continues our series of presentations on previous roles and past projects involving Members of the Company, and is open to Company Members and their guests.
  
​World Heart Beat: when consulting meets jazz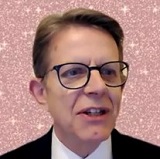 When his son cryptically remarked that Nick Bush should be "the jazz club you want to see in the world" he didn't realise this would indicate the start of a long journey to build a new arts venue in South London. In the spring of 2017 Nick was searching for a new project and joined a team at music education charity World Heart Beat to bid for the opportunity to run a "cultural anchor" in the London borough of Wandsworth.
The bid was successful but then the fun really started as Nick, the charity team and a growing cast of consultants, developers, architects, specialists and fundraisers embarked on what turned out to be not only Nick's most interesting project, but also the longest.
Join this session to learn how to balance being a trustee and a consultant, build a world class music and education venue during a pandemic, and understand the critical importance of drainage and insulation. The devil is always in the detail…
Members can click on this Participant Listing link to see who has booked. Please note that there is no charge for this event.
When
July 12th, 2022 6:00 PM through 7:00 PM
Location
Zoom Video Conference


Joining Details will be sent to Registered Participants

Reservations (Zoom screens, no charge)
Member only event
| | |
| --- | --- |
| Is this a member only event? | |