CMCE Showcase: Deconstructing uncertainty Tuesday 20 September
The Centre for Management Consulting Excellence runs symposia that we call Showcases whose purpose is to share leading edge thinking of interest in management consulting.  This event is open both to Company Members and Non-Members to book.
  
​Deconstructing Uncertainty
If everyone could make plans safe in the knowledge that they knew exactly what would transpire to affect the outcome of those plans then the world would probably be a much less exciting place (and you probably wouldn't need management consultants). But the reality of life is that we are dogged by uncertainty: we never know exactly what is going to happen.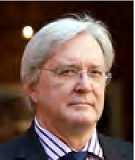 If you're making any big changes in your business or personal life then it would certainly help to have a toolkit to manage uncertainty better. So, in this CMCE Virtual Showcase we're delighted to have Bruce Garvey draw from his new book Uncertainty Deconstructed to present a set of approaches that will avoid you looking back on a project and saying "if only we'd known". 
Bruce argues that "uncertainty is not really uncertainty at all but just demonstrates a lack of vision and willingness to think about the unthinkable – good and bad" and that accepting that uncertainty is about exploring the possible, rather than the impossible is essential if we are to meet the challenges that an ever changing world is throwing at us.
Join us for another stimulating and interactive discussion.
Members can click on this Participant Listing link to see who has booked.
When
20th Sept 2022 from 4:00 PM to 5:00 PM
Location
Zoom Video Conference


Joining Details will be sent to Registered Participants

Member only event
| | |
| --- | --- |
| Is this a member only event? | |