The Charity Working Chance benefits from vital WCoMC support...
As part of the Lord Mayor's appeal, in 2013/14 the Charity placed 144 candidates into paid enployment - an astounding 55% growth on the year before....
Message from Past Master Vicky Pryce:
"I wanted to thank the Master , Edward Sankey and all at the Worshipful Company of Management Consultants for the fantastic support the charity Working Chance with which I am associated has received as part of the Lord Mayor's Charity Appeal over the past year .
Working Chance is a specialist recruitment consultancy which is changing lives and transforming society by supporting women with criminal convictions into sustainable paid jobs. 
Employment is proven to be a crucial factor in reducing re-offending and the Working Chance track record clearly reflects this. Its candidates' rate of re-offending within 12 months is 3%, in stark contrast with the UK national average of 45%. Even more impressively, its candidates' rate of re-offending in the workplace is 0%. 
However, many UK employers reject candidates with criminal convictions out of hand, making it hard for ex-offenders to pass the application hurdle and reach the interview stage. The work of this charity is literally life-changing, often within a matter of weeks: it supports candidates into paid work so that they can hold their heads up high as mothers, providers and tax-paying members of society. Paid work empowers women with convictions to permanently cross the divide from a life of exclusion to one of contribution, creating concrete, transformative social mobility.
In 2013/14, the charity placed 144 candidates into paid employment – an astounding 55% growth on the year before. 33 new employers took on Working Chance candidates, partly thanks to the exposure generated by the Lord Mayor's Appeal. With the support of the Lord Mayor of London, Fiona Woolf, Working Chance has made huge progress on educating City employers to overcome the prejudice surrounding ex-offenders. Read the Working Chance blogs for Virgin Management and Government Knowledge on the challenges of bringing employers on board.
A pivotal part of the service delivered by Working Chance is the in-depth employability training offered to its candidates. In May, the charity took its two-day disclosure workshop to HMP Bronzefield for the first time ever, following the success of these sessions at HMP Holloway. Teaching candidates how to disclose a conviction with confidence and self-awareness is vital to the success of its restorative recruitment vision. 
I am proud to be a Patron of Working Chance and wanted to thank the company for its vital support as part of the Lord Mayor's appeal over the past year. It has made a tremendous difference to the charity and to all the women helped by it at a very difficult point in their lives .
All the best......"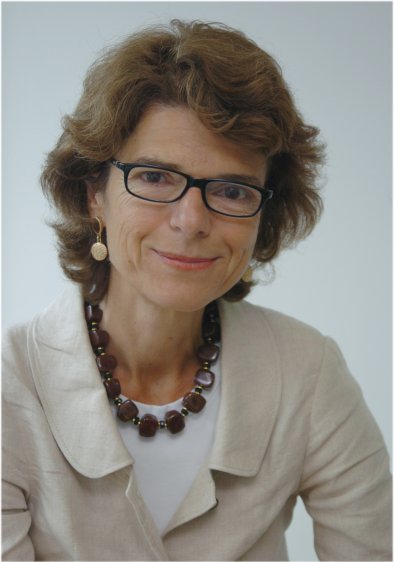 Past master Vicky Pryce