Fellowship through our Events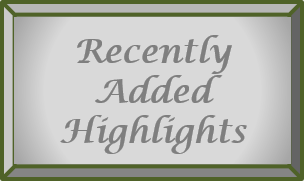 We hold many events throughout the year, varying from evening seminars and special interest (panel) meetings to our 'Great Events' which typically centre on a black tie or business attire dinners. This section of our website brings as much as possible of our events' calendar together into one place. The menu to the left lists different ways to view our annual calendar as well as links to useful guidance on Livery Etiquette, pictures and short "reports" from previous events and copies our past Events Diaries, which are 'newsletters' focusing on Company and Civic City Events.
Please browse our events using the menu links to the left.
 
How to book places for an event
If you are a member of the Company, or a registered account holder, you can register yourself and any guests for events.
In order to book, you need to be logged in by clicking on "Member Login" at the top of each page of our website.  Then click on the "Register Now" button on the page relating to the specific event. If this button is not visible, it means the event is yet to be opened for bookings; please return later.
Booking is an easy two stage process
Firstly you commit to a number of places ("tickets") - for yourself and your guests - payment being made as directed, usually by Credit/Debit Card (from May 2021 processed by Stripe rather than PayPal)
Secondly (via Your Bookings and Guests accessed from the Events Menu to the left of the screen) you enter the names and email addresses of your guests; you can enter or amend these details at any time until the event booking closes
Diet and Access Needs, and Seating Requests
When you make your booking, you can enter any Needs or Requests for yourself; note we typically seat guests with their hosts without request
You can enter your guests' Needs or Requests when you enter their name and email details
You can update any of these Needs or Requests any time up to the time when an event is closed to registration
Members and Registered Account Holders can also save their own Needs and Requests in their account, so that they will apply to all events; visit My Account via the menu at the top of the screen
Adding further guests to your booking
Firstly you need to contact us (as you would any "box office"); please email events-team@wcomc.org with your request
Secondly, subject to timing and availability, we will increase your number of tickets and ask you to make the appropriate additional payment by visiting Additional Registration Payments (on the Events menu to the left)
Finally, once we receive and have acknowledged the payment, we update your booking and alert you so that you can add the details of your guest(s) via Your Bookings and Guests
Updating, Amending or Cancelling your booking
To update your registration/booking details (typically adding details of your guests):  please visit Your Bookings and Guests accessed from the Events Menu to the left of the screen
To change the number of tickets you have purchased:  please contact events-team@wcomc.org
To make an agreed (additional) payment by card:  typically for more tickets please click on this link
 
Note that any refunds will be subject to the processing charges of our Payment Processing Partner Stripe
Refunds cannot be given for cancellations within the period seven days prior to an event, or as otherwise specified in the event notice
Booking confirmation: you will receive an automated email giving the details you have entered as soon as we receive your payment; please advise your guests on the detail and that, typically, they will receive a Pour Memoire confirmation close to the date of the event. If you do not receive the confirmation email after you make your booking, please contact events-team@wcomc.org as on occasion these emails can get trapped as "spam".
Booking for non-members
Some of our events are 'Open' for non-members and their guests, and if you wish to attend one of these, you are most welcome. Open Events are clearly identified and you will see the "Register Now" button on the event page. As part of the booking process, you will automatically become a Registered Event Account holder to maintain your security and enable you to book future open events. Payment is made directly by credit or debit card at the time of booking. 
As outlined above, your booking will be confirmed automatically when payment has been received. If you have included guests in your booking, please enter their details as described above.
The booking process is continually reviewed, so please advise events-team@wcomc.org if you hit a problem not covered by the FAQs page.