Our ProBono Philanthropic Work
 
What WCoMC does and can do to help NonProfit Organisations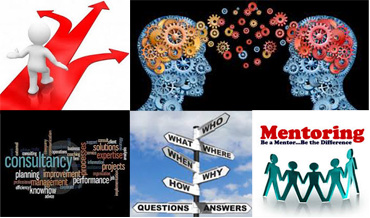 We are active highly experienced Management Consultants, Mentors and Coaches. As a Modern Livery Company, our members are all closely involved in our profession and we all share a passion to give back to Society.
The most effective way for us to achieve this is by using our expertise to make a lasting positive impact through helping the NonProfit sector on a ProBono basis. We aim to ensure our work achieves a sustainable positive outcome, either directly through the consulting projects we undertake, or indirectly by increasing through our mentoring support the skills and capabilities of individuals within the sector, so that they enhance the achievements of their own organisations. We summarise our work in the phrase "Giving and Gaining".
The menu to the left will take you through the key areas of our support. If we do not address your immediate questions, do not hesitate to contact the Chair of our ProBono Committee, through which all our ProBono support is managed. If you would like to request our support, please click on this link and complete our application form.
Giving and Gaining
One of the most important ways in which our members Gain is from their Giving to the NonProfit Sector, through ProBono Consultancy or Mentoring Support. We have an enthusiastic community of active consultants who freely offer their time to help charities and other non-profit enterprises grapple with the day to day issues of running their organisations. We focus our ProBono Support where it can have the most impact on improving social outcomes, particularly supporting the activities of charitable organisations that are either unable to pay normal consulting fees or have exceptional cases for support. Overall, we provide the equivalent of £1m of support each year through our ProBono programme - which typically in today's economy has an overall impact of the order of £7m.
Our probono work is complemented by our Charitable Fund which can provide modest grants on successful application. Overall, we have found that the impact of a grant can be greatly magnified by probono support.
As our clients and members have put it:
"Never has the social commitment of the consultancy profession been as clear as it is here"
"It has been a real eye-opener to work at the top level of such interesting charities"
"I have done charitable work before, but rarely seen such a direct impact from my contribution"
"I have not previously had the opportunity to work with such expert, enthusiastic and supportive people"