ProBono Mentoring
 
Our ProBono Mentoring Programme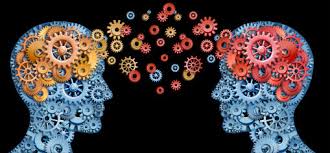 Members of the Company are encouraged to become mentors and to contribute their time, expertise and professional wisdom for the benefit of Third Sector clients.
After accepting an engagement, members work with the client's 'mentoring partners' in a way that is mutually convenient over the agreed timescale.
Members have reported great satisfaction and personal development from their mentoring roles, describing it as 'Giving and Gaining'. Through surmounting the challenges encountered, friendships have grown and rich new veins of sector experience gained. We are planning a simple mentor peer development process.
Whether curious or actively interested, please email our ProBono Committee at probono@wcomc.org for further information, or simply click on and complete the Application Form accessed via the menu bar to the left.
Our mentoring partners ('mentees')
We offer our mentoring assistance to Third Sector organisations across the UK — predominantly but not exclusively in the City, the neighbouring boroughs of London and the South East. Our mentees are usually CEOs and Chairs, though we include all senior executives, their teams and trustees within our support programme.
The relentlessness of responsibility is the common factor that all our mentoring partners seek to address, whether they are seasoned professional practitioners, freshly created CEOs, senior entrants into the voluntary sector, the newly-promoted members of the management team or those who contribute in an honorary capacity without executive roles.
The benefits of mentoring
Our members aim to bring MAGIC to their mentoring partners:
| | |
| --- | --- |
| M | Making better decisions through seasoned and supportive input and lateral thinking. Mistakes and their cost are reduced. |
| A | Accountability, provided in a positive and helpful way, to those who often have no one to hold them responsible. |
| G | Growth, both personal and professional, through challenge. |
| I | Isolation is relieved. It is lonely at the top. "Discussing the undiscussable" in absolute confidence makes the meetings looked forward to. |
| C | Change is risky and uncomfortable. An independent but pro-active sounding board helps to improve both the thinking and the implementing. |
How it works in practice
Our mentoring partners bring their agendas to the sessions and the mentors bring the process. Typical issues addressed and the reported outcomes from the mentoring include:
| | |
| --- | --- |
|   Typical issues addressed |   Typical outcomes from mentoring |
| Relationships and difficult interpersonal issues | Better understanding of self and hence the ability to manage others |
| Business / strategic planning | Putting a process in place that works 'for us' |
| | Greater financial control and better managed revenue raising |
| Introducing appraisals / performance review | System up and running and valued by staff |
| | Enhanced contributions, focus and success from involvement |
| Restructuring of aspects of the work and organisation | Projects restructured, better controlled and funded, and effective |