ProBono Consultancy
 
Our ProBono Consultancy Programme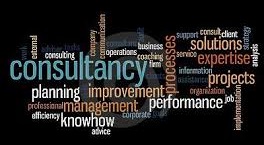 Members of the Company are encouraged to be available for pro bono consultancy assignments and hence contribute their time and experience to help worthy charities.
ProBono consulting work is a great way of 'Giving and Gaining'.  ProBono assignments add to personal development through the particular 'third sector' challenges encountered.  Company Members have found that ProBono work within the sector yields new friends and rich new veins of consulting experience.
For more information on our programme, please contact our ProBono Committee at probono@wcomc.org, or simply click on and complete the Application Form accessed via the menu to the left.
Our Broad Base of Consultancy Experience
Consultancy support is offered free of charge, subject to our terms of business, to 'qualifying' charities by the Worshipful Company of Management Consultants at our sole discretion. Our members are very experienced consultants, with expertise in wide range of disciplines that are highly relevant to the issues currently facing the Third Sector, including: strategy and business planning, financial management, purchasing, IT and telecommunications, project management, change management and communications.
Since starting our ProBono consultancy programme. we have helped numerous clients with specific issues including, for example: facilitating senior management teams in thinking through future direction, providing advice and support in mergers, helping to resolve intractable performance issues or barriers to change. We have set out below a list of some of our recent clients:
Abortion Support Network
Acknowledging Youths
Action on Post Partum Psychosis
Age UK Enfieldt
Age UK Merton
Art History Link-Up
Autistica
Bar Pro Bono
Bioregional
British Science Association
British Youth Council
Bromley by Bow Centre
Business Launch Pad
Camden Community Centre
Catch22
Centre for Charity Effectiveness (Bayes Business School)
Centre for Peaceful Solutions
Circles UK
Citizenship Foundation
Christian Blind Mission
City Livery Apprenticeship Scheme
CRANN Spinal Injury Centre
Coram Children's Legal Centre
Doorstep Library Network
Dyslexia Action
Dental Wellness Trust
Educate for Life
Engineers without Borders
Easington Lane Community Action
FutureVersity
GirlGuiding Cymru
Great Ormond Street Hospital
Grow Movement
Highground
Intensive Care Society
Ironbridge Trust
Kent Refugee Action Network

Lambeth Mencap
Liberty Choir
London Churches Refugee Fund
National Funding Scheme
One World UK
Onside
Oracle Cancer Trust
OXPIP
Partnership for Young London
Prisoner's Families and Friends
Rainmaker Foundation
Raise Your Hands
Relate
Rights Watch UK
Romney Tweed
Solace Woman's Aid
Sound Connections
Skills for Growth
Spread the Word
StreetVet
The Brain Tumour Society
The Common Room (Age of No Retirement)
The Fore
The Funding Network
The Girls' Network
The Officers' Association
The Suzy Lamplugh Trust
Tutu Foundation (UK)
Volunteering Matters
Wandsworth Oasis
Water and Sanitation
Welsh Archaeological Trusts
Whitehall and Industry Group
Women on the Front Line Ministries
Working Chance
Y Care International
Youth Business International