A culture of good conduct?
Another high-profile scandal will only serve to erode trust....
"Customers are at the heart of our business" – a statement worn thin through overuse and counter-evidence.  Particularly in the Financial Services sector, where the public are wondering where the next LIBOR or PPI miss-selling issue will appear, and firms are struggling with the concept of Conduct Risk, and how to deliver good outcomes.
Another high-profile scandal will only serve to erode trust, in an already embattled industry. Right at the time when competitors are readying their alternative offers. Travel on the Tube and the adverts are now for Peer to Peer lending, or Peer to Peer currency exchange: low-cost start-ups without the baggage (and operating costs) of the High Street incumbents. And it's only a matter of time before we see a Google Bank or Amazon Bank disrupting the market.
So in order to prosper, firms need to deliver good service to their customers, and recognise that 'caveat emptor' is as dead as the language it's phrased in. Product complexity and information asymmetries mean that customers find it very difficult to assess value, and recent research from the FCA shows that for a large proportion of the population there are significant obstacles to how they purchase and use financial services:
·         More than 8.9 million people in the UK are deaf or hard of hearing.
·         Just under half of UK adults have a numeracy attainment age of 11 or below.
·         6.5 million people in the UK have significant caring responsibilities.
·         Almost half of UK adults do not have enough savings to cover an unexpected bill of £300.
·         Over 1.4 million people in the UK are over 85. This is expected to treble in the next 30 years.
In light of this, firms need to do a lot more to ensure that they are treating customers fairly, across all their products and services. A good culture is key to this. An effective culture is no longer a nice to have, or a scene setter in the introduction to the Annual Report. It is not about 'walking the talk', 'living our values' or any one of the other overused phrases that appear on the PowerPoint presentations at the annual conference. It is an insurance policy against control failures, and a roadmap to doing the right thing.
As Martin Wheatley, from the FCA, said, in a speech in December 2014 :"You should not…need a rule book to determine right from wrong.". The next financial scandal, as with those in the past, will probably happen a long way from the Boardroom. In complex and diversified organisations, the Board, and the Control Functions can't be anywhere close to everywhere; to ensure customers are receiving good service. They rely on the robustness of the processes and controls in place. But they should put more emphasis on an effective culture that shows staff what 'the right thing' is, and empowers and encourages them to do it.
However, in many organisations, improving the culture is still seen as unrelated to the day-to-day operation of the business. It is viewed as too big, too nebulous, too difficult to change.
As with anything, the first step is admitting you have a problem. For firms, this means assessing the current 'cultural health' of the organisation, and establishing where they stand. The symptoms of poor culture can be found in the failure to adequately consider customer outcomes in:
·         Board discussions, and minutes
·         The setting of sales targets and forecasts
·         New product development
·         Proposals for operation efficiencies and outsourcing
·         Staff training, and communication
These failings are often driven by three key elements:
·         Targets and rewards – Few staff and managers seek to give bad service, or sell inappropriate products. But they may be driven, or encouraged to do so. Unobtainable targets or an over-aggressive performance management framework can push people to cut corners. Inappropriate rewards and incentive schemes (for staff, and particularly for Senior Management), may encourage people to miss-sell.
·         Lack of skill – From the top to the bottom of the organisation, people need to know what 'good' looks like. Senior Management need to be sufficiently experienced to identify risks, and the appropriate strategies to mitigate them. Staff need to be provided with a suitable Training & Competency regime which instils in them the appropriate values, and gives them the tools to do the job – in the right way.
·         Lack of will – A rotten culture, like a rotten fish, starts at the top. It is the responsibility of the Board and Senior Management to set the right tone, and consistently reinforce it, through their own actions. Through recruitment and performance management, the firm should seek to hire the right people, and where necessary, let go those whose attitudes run counter to the firm's beliefs. 
By breaking the esoteric concept of a 'good culture' into its core elements, firms can establish where they are, and how to get to where they want to go.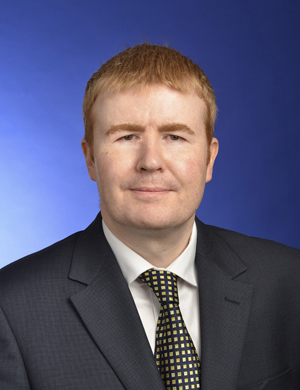 Freeman Frank Brown