Junior Management Consultant Apprenticeships: Why our Livery should be involved....
 ...a way for a large organisation to fund much of its own training and maybe for a small business to take on a 'bag carrier' they could otherwise not justify ....
Apprentice Management Consultant? You must be joking!
That was the view of many members of our Livery Company in the years immediately following its formation.  Our role as management consultants is based on a combination of skills, personality and experience;  you either have the necessary combination or you do not.
Apprentices are part of  almost all Livery Companies, but  in common with the Engineers (who only admit Fellows of an Engineering Institute), we have not supported Apprentice Members.
Why should we change, at least in part, our position?
The Government created the opportunity for employers of any trade to create apprenticeships, and PwC obtained Govenment funds to create a framework for both Accounting and Management Consulting, which they did. These frameworks, once approved, were listed on the National Apprenticeships'  Service (NAS) website and providers could receive funds for delivering them. In 2014, the Government  amended their requirements so that  every 'framework' had to be reset as a standard, which would only be recognised if a cross section of employers - large and small- supported it. That is, the standard had to work for all sizes of business.
This is the point at which I engaged with Sarah Caplan , Lead Partner at PwC for this activity, and offered, through our then Master Edward Sankey, to link the necessary small businesses to an employers' group, thus enabling a 'Trailblazer' standard to be produced.
Why are we (and others in the profession) supporting this?
The main reason is quite simple - Money.  A recognised standard for training draws down  government funding to support provision - as it would for academic training. This is  presently £2 for £1 committed by the business. This could enable a large organisation to fund much of its own training and may enable a small business to take on a 'bag carrier' they could otherwise not justify.
Secondly, but of  more strategic  impact, if Government are prepared to fund management consultant  training they  recognise the importance of our  skills to the economy of the UK.
Thirdly, but of importance  to defining the profession, and I think to us, is the opportunity it gives for joining the dots between an apprentice and a chartered management consultant. For Privy Council to accept the application made by the Chartered Management Institute for Chartered Management Consultant recognition, they need to see the steps on the ladder to achieve it;  these steps ideally following a vocational as well as academic path.
Deloittes are taking on the first apprentices under the scheme this September;  PwC will not be far behind. The standard is now available and will need promoting to every Consulting practice, regardless of size, as soon as a delivery process for the smaller firms can be established. I think our Company could have a significant role to play in developing this.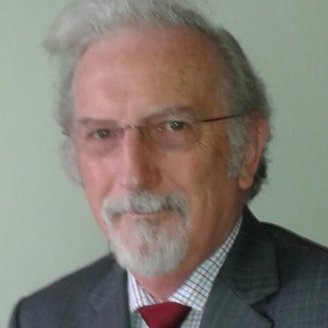 David Johnson, Second Warden