"I want to break free" – Freddie Mercury....
Navigating, as a small Charity disentangles itself from the supportive but suffocating embrace of a large Charity....
As many readers will already know the Company supports the Cass Centre for Charity Effectiveness in practical ways, in particular providing financial support for two training courses aimed at leaders in the Charity sector. These are for new and aspiring Chief Executives, run twice a year and offer high quality, practice-based, value-for-money learning experiences. They are designed to educate new Chief Executives and develop their strategic expertise and awareness of their personal impact.
A long and rewarding relationship developing through many twists and turns....
If the Company's work with Cass CCE is at the strategic level, then at the tactical level the most important ways its members give to the third sector are through Pro Bono Consultancy or Mentoring Support to specific charities.  The Company has an enthusiastic community of active consultants who freely offer their time to help charities grapple with a wide range of issues.  The link to Cass CCE comes in here too.  While supporting the courses referred to above, the Company also introduces itself to the new and aspiring Chief Executives attending the courses and offers the prospect of pro bono support.  Many pro bono and mentoring assignments have begun from these introductions. It's often the start of long and rewarding relationships.  This is the story of one such relationship which has taken a number of twists and turns.
I first met Stephen Barnett, the Chief Executive of The Euclid Network over two years ago at Cass CCE.   (The Euclid Network has a strong track record of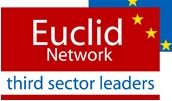 networking, peer learning and policy impact in the civil society and social enterprise arenas).  As with all the Cass CCE course attendees I explained how the Company might be able to provide pro bono support. Stephen lost no time and logged a request with the pro bono Committee.  John Corneille, chair of the Committee thought Stephen's request for help with "sorting out accommodation and financial management arrangements" was right up my street. And so it began...
The taking up of multiple roles....
Stephen's challenge was actually to disentangle his Charity from the supportive but suffocating embrace of a larger Charity who had "incubated" the Euclid Network early on and was providing accommodation and financial management services on an agency basis, but at a significant cost.  Hence "I want to break free".  So I helped with planning the separation, although it was more like an acrimonious divorce. I was a Change Management advisor.   Some months later Stephen began talking about Finance in a new way and I started to actually look at Euclid's financial results... with some alarm.   The position was bad and I found myself in a new role – that of Mentor.   I even had a conversation with Stephen on the subject and we agreed that, yes, the relationship had changed.   I even reported that fact to the pro bono committee.  The financial results did not improve and I found myself shifting to the more directive end of the "Mentoring & Coaching Spectrum". (For more on this I heartily recommend the one Coaching workshop organised by Liverymen David Glassman and Gia Campari).  Soon I was in full-on directive mode...  "You need to do this and this"....  I was a financial advisor.   A year into our relationship it was clear that Euclid would need to trim its cost base.  Again I helped, but not on all fronts. Stephen found new cheaper accommodation (I was no help there) and we began to plot doing it ourselves in terms of financial management.  By now Stephen and I were in cost-cutter mode – yet another role – but it was working.  Stephen and I looked at various options for staffing up the small finance function which clearly did not need a full time role.  We ended up with a cloud based accounting system and using pro bono resources for the book keeping and basic accounting.  We found Sheryl-Ann through the "Reach" website which connects charities with skilled volunteers.   (see: www.reachskills.org.uk).    She joined the Euclid team as a volunteer a couple of months ago and came with an interesting back story of her own.   Sheryl-Ann is a qualified accountant and was keen to get back to some part-time serious accounting work, but she needed some support in getting the new cloud based accounting system running and setting things up.  Stephen, by his own admission, was not "well up" on accounting, so Sheryl-Ann needed some "top cover".  You guessed... I stepped in and I'm now the de facto Finance Director for the Euclid Project.   Costs are under control and Euclid has turned a corner – saving many thousands a year on accounting alone.  Sheryl-Ann is a key part of the small team at the Euclid Project and we work together up in the cloud.  The Euclid Project has "broken free" and I've had a really interesting and varied journey... so far. 
This sort of journey is what pro bono consulting is all about.  If you want to embark on a strange and stimulating journey of your own, contact any member of the pro bono committee.  They've all got similar stories to tell, and we're always on the lookout for volunteers.     Contact:  steve.cant@changeaglity.com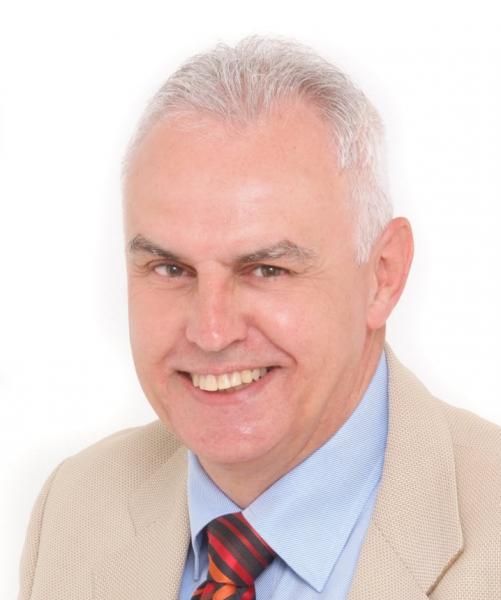 Liveryman Steve Cant