Breakfast at the Barbican - getting fortified and gowned-up for the Lord Mayor's Show....
The Mistress launched the WCoMC parading party with Breakfast at their home at Barbican...  
So here goes...  my views of the Lord mayor's Show...
A great event, particularly as I did not have to walk, but well done to all those who did.
The hats are ready: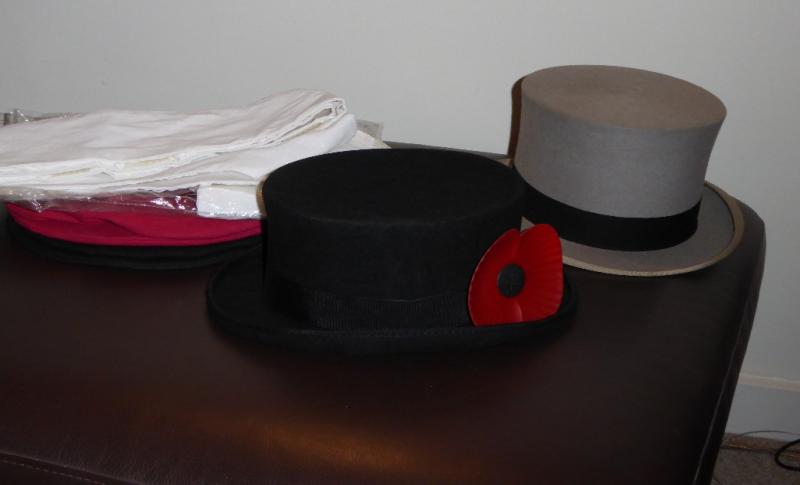 The temporary Beadle awaits: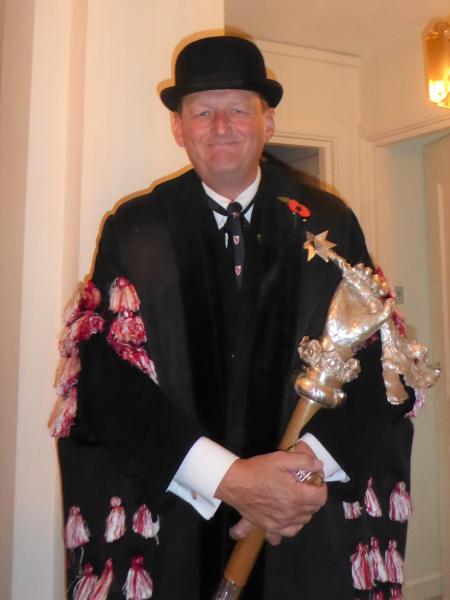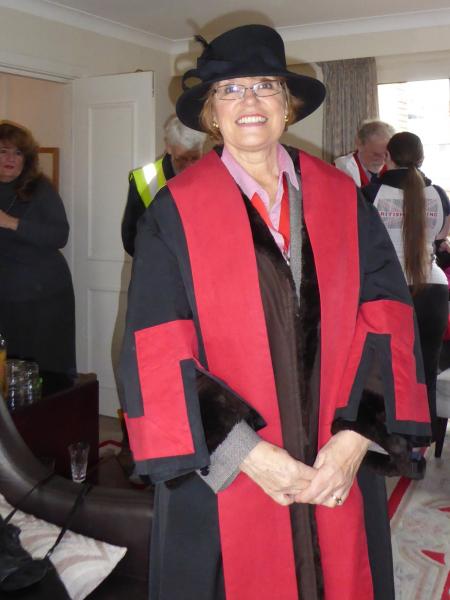 The Second Warden is well dressed!
So off we go!
 It was not an uneventful day – but most people at breakfast made it to lunch at the George.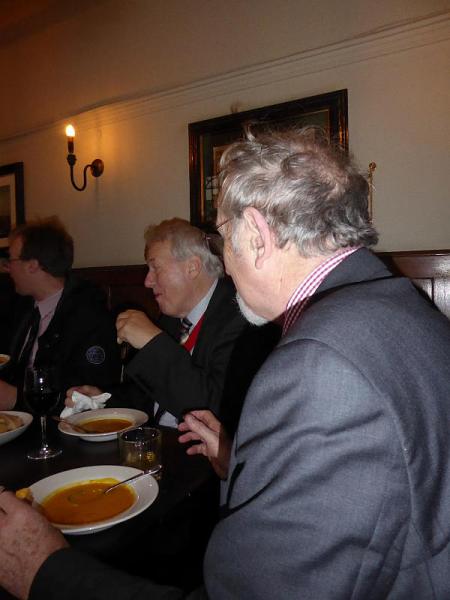 For which we have to thank, not only the George but Elizabeth.
  It gives such a wonderful view – even if it is from behind!
Our official photographer has a lot of pictures – but you could catch the team  on YouTube
Just watch the Sea Cadets and get ready for the end! You'll find some familiar faces...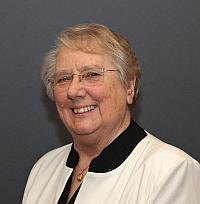 Mary Johnson, Mistress