Five go mad in Fidenza....!
It was all going so well...until our dance teacher arrived.  Not that she wasn't charming, professional and utterly committed.  However....
But let me wind back. Liveryman Gia Campari is from Fidenza, a small town in Italy between Milan and Bologna. Fidenza has, to it's credit, a wonderfully ornate opera house with all the trimmings. Gia came to opera relatively late in life but once there embraced it whole-heartedly. So much so that she  has

for several years invited family and friends to join her to put on some performances over a weekend in June.
This is a massive undertaking, bringing 45 chorus members together from all over the world as well as professional and semi-professional musicians, singers stage managers and a pianist. Rehearsals are held collectively in London but also with individual coaches across the globe.
Most of the team arrive in the spa town of Salso Maggiore Therme on the Thursday and the rehearsals start in Fidenza in earnest on Friday morning. Usually a slow start, meeting old friends and making new ones but finally the Musical Director Mary Hill and Stage Director David Edwards find the people who were trying to hide and get a grip;  Pianist Jennifer Carter strikes the warning chords, and off we go.
Like I said it was all going so well while we were sitting down, carefully segregated in our voices  and avoiding contact with the others.  Light lunch then on the stage and then it started. The music for the chorus was challenging: lots of Verdi [ local lad] (Italian) Rossini (French) and Gilbert and Sullivan's Gondoliers. 
Now G and S can be tricky even for the professionals and the Gondoliers especially so since it is very fast. Ah ha thinks our dance teacher, 'Since they all speak English, this one should be no trouble so let's liven it up with some fluid movement and dancing'.  And that is when it all started to go wrong, for some of us at least. I of course only had sensible brogues with me which are not ideal when dancing in close proximity with people in sandals and I was not alone – the casualty rate was high, morale plummeted.
However, in the best tradition of Management Consultants there was a thorough team briefing and morale improver in a pizzeria that evening and on Saturday morning we were allowed into the hallowed ground of the opera house itself. The company were well represented  in the chorus by PMs Ian Daniell and Geoff Llewellyn and Liveryman Richard Stewart.  PM Mary Collis brought a welcome team of elves to assist with the admin, Assistant Kanan Barot and Liveryman Rosemary O'Mahoney supported from the stalls (I know that is more than five but I like the alliteration!)
The final performance exceeded everyone's  expectations and was shown several times on Italian TV, possibly to emphasise the benefits of Brexit for both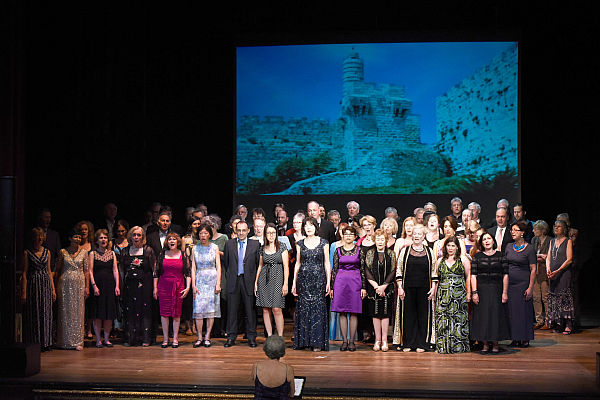 sides.  As for the Gondoliers, have you ever seen a choreographer weep?  Of course not.  It was wonderful and we were commended for our vigour and enthusiasm and we even remembered to sing. If you want to know more – see the video.
This year was billed as being Gia's last one. However, apparently she has said that before, so Five may go mad again in a year or so and maybe even make it Six or Seven if I can work on the alliteration.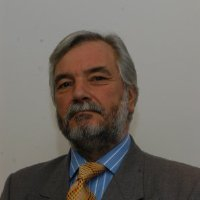 Past Master Ian Daniell