They won...!!!
...the final of the 2018 Sheriff's inter-school London Challenge Debating Competition.  Oasis Hadley Academy, Ponders End, supported by WCoMC...
On the 5th March 2018 at 5pm a number of Company members, including the Master, found themselves in Court no. Two at the Old Bailey.
Mostly they were seated in the rows of benches reserved for a jury, but the Master himself was in the dock, accompanied by the Masters of several other livery companies – happily for a good reason – being the best vantage point to witness the final of the 2018 Sheriff's inter-school London Challenge Debating Competition.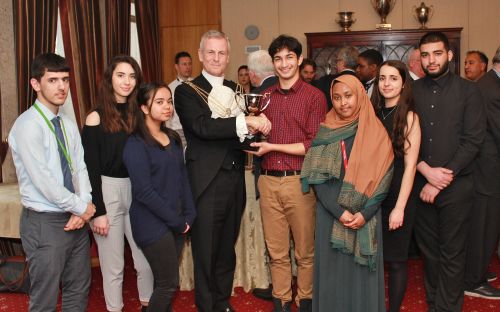 For a second year the Worshipful Company of Management Consultants was proud to support Oasis Hadley Academy, Ponders End, one of sixteen schools across London who entered a team in the Challenge, as they debated their way through the heats to the final – competing against Duke's Aldridge Academy, Haringey to present their chosen topic to three real-life judges: Judge Anuja Dhir QC, Judge Wendy Joseph QC, and Sheriff of London Neil Redcliffe.
Preparations began last December when Rhonda Best and Collette Stone went to meet the team of Year 12 Politics students and their teacher, Sarah Hamilton, Assistant Principal, to help think about who would be the subject of an 8-minute presentation on "Whom do you regard as an outstanding leader who is alive today, and why?"
After many sandwiches and about 20 minutes of fairly random suggestions including varied sportspeople, rich people, singers and one politician the students settled on the humanitarian achievements of Malala Yousafzai.
And then for Ali, Abdala, Taosif, Can, Zahre, Naimo, Sinneh and Olivia the preparations began.
Soon after Christmas Rhonda put together the coaching plan and she, together with a coaching team of Kanan Barot, Ian Daniell and Collette visited the academy to help put the team through their paces – content well researched, confident delivery, salutations practiced, and a strong team connection that engaged the audience.
Our students (they had become 'ours' by now) rehearsed tirelessly and willingly, taking on board feedback from the coaches until they were ready first to win their heat and then to present their case at the final for why the 'vision, integrity and self-confidence of Malala, to be an outstanding leader and the youngest Nobel Peace Prize winner, in 2014' should win.
They won!
Sarah Hamilton, Assistant Principal, Oasis Academy Hadley, said:
"The London Sheriffs' Challenge has allowed our sixth form students to hone and develop invaluable teamwork, research, and public speaking skills.
"They would like to thank the Worshipful Company of Management Consultants for the indispensable mentoring and support over the past three months, as well as the Sheriff of London Timothy Hailes and the City of London Corporation for hosting such a fantastic opportunity."
Sheriff of London Timothy Hailes said:
"My colleagues and I were hugely impressed that the students tackled the challenge with relish, and they should be rightly proud of their win."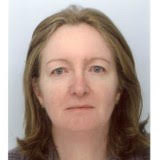 Collette Stone, Freeman