Nylons and Natter....    
Goggles on - and lab conditions; the Mistress Management Consultant turns another social event into a scientific experiment...
What a name for an event!  Never mind, it was a very successful event, over 100 people attended and reportedly most had a great time.
This was a little different to other Consorts' lunch events;  it was jointly hosted by the Mistress and the Mistress Horner.
The name, chosen by Mistress Horner, was to reflect the Horners interest in Polymers… and Mistress Management Consultant, being a chemist herself, said she'd only take part if there was some real science.  So….. 
Safely goggles and pinnies to the fore (otherwise known as personal safety protection!) and formal risk assessment, I set off to Painter Stainers' Hall. The Hall staff were very worried about having nasty chemicals about, so I covered the floor with polythene and used milk to make a plastic! 
The nylon worked well – and when asked what I'd do with the remains, I said make more nylon.
So then I was asked what I'd do to dispose of the nylon – so I said….. I do what I did with my laddered tights – the bin!
Somehow the nylon I made did not equate to that in everyday use until this point!
Perhaps the chemistry I did had a bigger impact than I'd expected.  By the end of the 30 minute demonstration, I was hoarse, such was the interest and even then there were requests  to  do it again!
So I did – and went without my pre-lunch drink!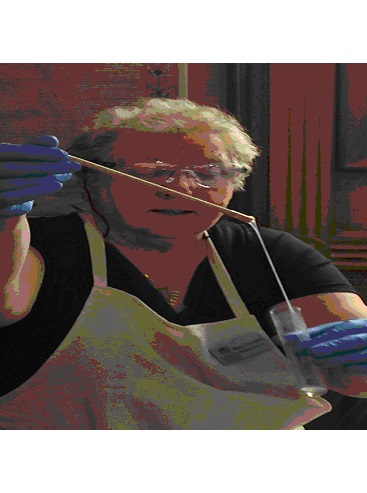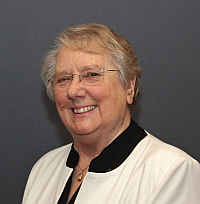 Mary Johnson,  Mistress