My memories of Treloar's....
My family lived in an apartment in an old 3-storey mansion in the school grounds...
My father taught Latin and German at the Boys part of the school for about 10 years. The Boys' School at that time was located in Upper Froyle, a village just outside Alton. We lived in an apartment in an old 3-storey mansion in the school grounds.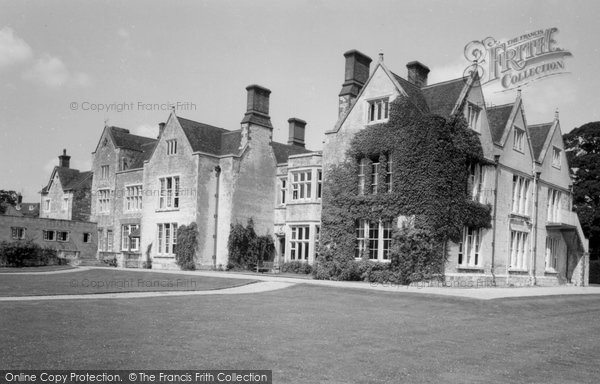 I was in the 5th form at Eggar's Grammar School in Alton when we moved to the school and then went on to Farnborough Technical College;   and I spent about 4 years living at Treloar's.
I remember just how positive the students always were despite the severity of some of their conditions. The pupils had a wide range of disabilities:   these included Haemophilia, Polio, Paraplegics and Muscular Dystrophy;  but they still managed to play a number of sports - some, like Water Polo, very competitively.
Many were also academically gifted and I remember that one of my Dad's students - who was severely handicapped by Polio - won a scholarship to Oxford to study English. A couple of other students I knew went on to develop their own successful businesses, despite severe disability.
At Weekends I often helped my Father (who himself suffered Polio as a boy and had a damaged leg) take a minibus of boys - some with severe disabilities - to visit National Trust or other heritage sites such as Silchester near Reading, where there are the remains of a Roman Town.
Treloar's does such wonderful work;  and for me it was a great privilege to have been involved first-hand in my teens.  I am so glad they continue to do such good work!            [Refer Notes 1 and 2 below:  Editor]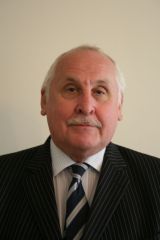 Alan Latham, Liveryman
Note 1:  Master John Corneille reported in the March Newsletter:  "In the last couple of days, I joined the Lord Mayor and some other Livery Masters in visiting Treloar's, a school and college founded in 1907 by the then Lord Mayor to provide education, care and therapy for young people with physical disabilities. Based in Alton in Hampshire, it is administered by a charity which receives huge financial support from the Livery. Around 120 young people are supported by nearly 800 staff, and they have an excellent record of preparing young people for adult life by helping them achieve their full potential. What they have achieved with the young people there is amazing and it was a great pleasure, and very humbling, to be able to witness this first hand. Treloar's is a very real example of how the Livery's philanthropic efforts can make a valuable social impact. I took the opportunity to speak to their newly appointed CEO to offer our pro bono consultancy services to support their efforts".
Note 2:  A quote from the Treloar website:  "Currently the majority of our School and College students have a primary diagnosis of cerebral palsy. However, we welcome young people with a wide range of physical conditions, including those with associated sensory or cognitive difficulties. Over 90% of our students are wheelchair users and over 50% are non-verbal or require support from augmentative and alternative communication equipment. We also cater for students with degenerative or life-limiting conditions".       https://www.treloar.org.uk/education/school/