Shopping Talk on the 10th of April 2019...
And so a very seductive invitation from Patrick Chapman [Past Master and current Pro Bono Chairman] to something billed as a 'Shop Talk'...
Known throughout the Company as a silver-tongued charmer of vulnerable Consultants (often securing professional consultancy services at less than £4.50 a day or even free) he is skilled at grooming the reluctant audience into believing they can improve their understanding and reluctant speakers into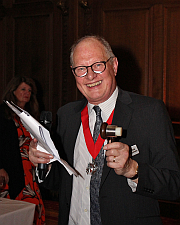 believing they can tell us about something they think they understand. His approach, developed over many years, incorporates the very best of sales techniques and brainwashing. He usually starts by finding a naïve expert, usually someone slightly affected by three bottles of wine or a gallon of beer, and whispering gently and soothingly into their ear. This usually follows a pattern. 'You are so charismatic and have such a wonderful grasp of the internal dynamic of the inverted sequential takeover scenario' would be typical. Beware the soothing tones of this seducer, before you know it you will be a 'listed speaker';  an honour close to being sectioned and fitted with one of those wonderful white jackets with the loose flowing sleeves and the handy ties which form a beautiful bow behind your back. If he plies you with Wine Gums beforehand be even more careful. And so to the audience. In this he is especially well-versed, understanding the allure of excessive eating and drinking to our over-worked members. No invitation starts with a straight 'come and be educated'. First the event is billed as a cut-priced pub get together with snacks. He makes this even more attractive having cut a deal with a pub called something like The Shotgun Legs.
This time Patrick realises that the generally fairly gullible members may just be getting a little suspicious about the free beer and snacks so he has thought up another clever marketing pitch. Apparently we are to be treated to a pair of stand up comics. They are known as the 'Right Pair of Andy's' and he claims they appear in mankini's. Apparently they have had very little rehearsal time; most of which has been focussed on mutual admiration of their undoubtedly superior presentational skills.
 We get a short profile of each.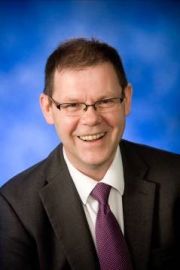 Andy Powers  (Freeman) claims to be able to transform things using only the power of his mind and the   size of his day rate. Apparently he started a long career with a serious condition involving being unable to focus during much   of the day and having to be helped to the bus when he travelled home. He then left employment at the brewery (as far as he   can remember) and deployed his skills in beer inhalation and complex manufacturing processes across a wide range of   production consultancy roles before deciding there is significant scope to help the public sector gain a better insight into the   way things get done.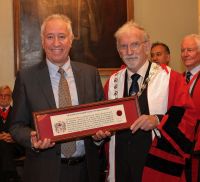 Andy Wilkins (Freeman) followed a very different path. More of a Buddhist approach to   consultancy. He started a firm working to bring forth the latent creative genius in his clients,   although his dyslexia became evident when he registered the Company as Perspectiv.   Despite this he appeared to be making large amounts of money by guiding sinners into the   light with a handy sideline in kaftans and scented candles. To further enhance his already   glowing credentials he lectures in various fora; apparently speaking in strange tongues in   order to avoid challenge from generally overwrought students.
So to the Gatling Arms for an 18:30 kick off. Our session leader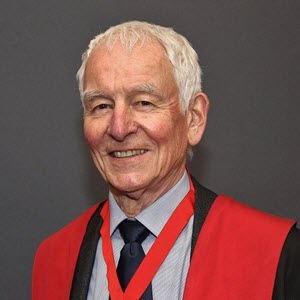 Bob Harris extends a warm welcome to the dishevelled and already slightly emotional audience gradually assembling, by lambasting many of his hapless victims as faceless idiots for failing to wear the Company badge. A number are wearing tracker tags so that is possibly a little harsh. Undeterred he has a random sample of us taken outside and flogged. He gets about £8.45 for three of us and returns looking deeply satisfied with his evening so far. 
The bar is downstairs and many of us find that we have managed to down the pint we just bought by the time we reach the first floor landing;  so Bob finds it necessary to post a guard and make sure no one can leave or enter until the presentations are over. There is no sign of mankinis, despite Patrick's blandishments. This causes a slight issue, due to the fact that we have all had a whip round having met the speakers before the formal start and raised a significant sum to persuade them to appear conventionally dressed. The money goes into the beer kitty. Andy, the practical process consultant, goes on first and despite significant barracking actually manages to make the practical application of production techniques to service delivery not only sound interesting but make sense. Andy number two provided a very different slant and provoked an intriguing discussion around nurture versus nature in an organisation's capacity to create new thinking. He backed this up with a soundtrack of new age music and circulated joss sticks. Despite our best attempts he finished, leaving many fascinating questions.
And so to bed. An evening of repartee and free enlightenment. Unlike so many professions where everyone does more or less the same thing. these are truly evenings of diversity in experience and perception.
Come along next time and share.
Note:
Andy Powers is a transformation and change management professional, delivering sustainable change and cost saving within the private and public sectors.  He has more than 10 years' experience working as a consultant both independently and for a public sector supplier.  Before his move into consultancy Andy spent 25 years in manufacturing, from shop floor to director level, gaining his Open University degree along the way.
Andy Wilkins is a founder of Perspectiv, which works to increase the quantity and quality of creative problem solvers in the world. He is an Associate of the Creative Problem Solving Group, USA; a Visiting Fellow at Cass Business School; and a member of the Advisory Board of the Centre for Creativity in Professional Practice. He is also the Non-Executive Chair of the social enterprise Ladder to the Moon.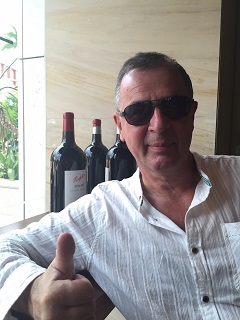 Jeff Cant, Liveryman