Sherlock Holmes in India
British Eccentrics in India
You might ask what sort of people can be found on a cold Friday afternoon in May exploring Brompton Cemetery with the help of two guides from the Friends thereof. And the reason is this. Not far from the South Lodge of the cemetery is an unremarkable grave. The lettering on the headstone is only faint, but on it you can discern the name Charles Augustus Howell. Howell was a Victorian blackmailer, forger and pornographer who also served as a magistrate, and is believed to have inspired the character of Charles Augustus Milverton, who Sherlock Holmes called "the worst man in London". Brompton Cemetery has also provided one of the locations for the 2009 film Sherlock Holmes, featuring Robert Downey Jr. And the visit was organised by the Sherlock Holmes Society of London, of which I am a member.
A joy of the being a member of the Sherlock Holmes Society is that it takes you to places you wouldn't otherwise visit. Carole and I were captivated when we were invited by a friend to join in a Baltic cruise some years ago sponsored by the Society. Who could not be fascinated by taking part in a parade following a brass band through the streets of Tallinn while wearing Victorian costume? Or of being presented with the skeleton keys of Stockholm by the Sherlock Holmes Society there? Or of travelling through the canals of Copenhagen, only to be surprised by a team of (British)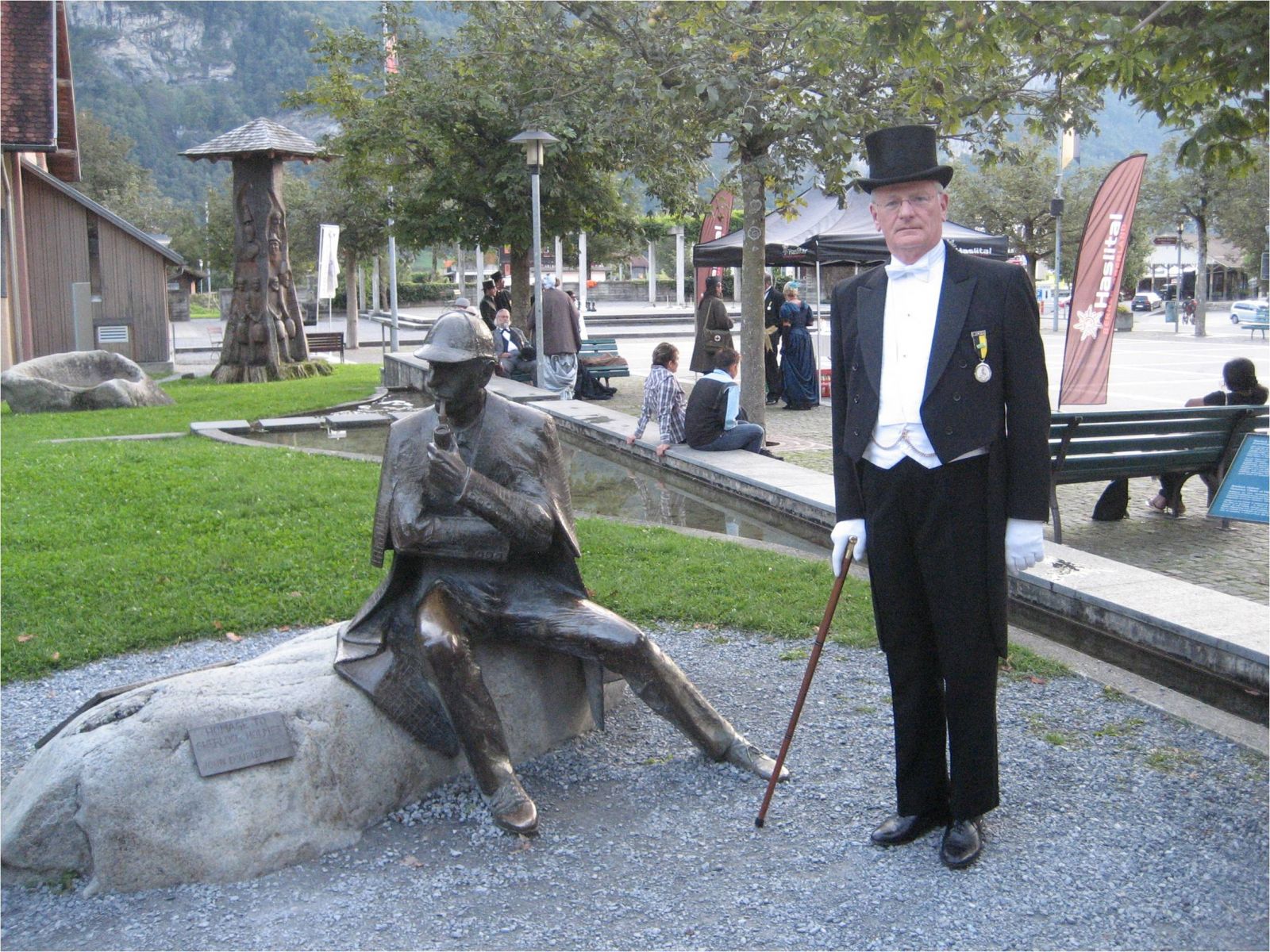 actors in the rear of the boat who started unloading pistols at each other, re-enacting the chase of the Aurora down the river Thames?
The eccentricities continue. I remember standing in a large group in a rather bewildered man's garden on Dartmoor, while one of our experts explained that this man's shed was exactly the place where Silver Blaze might have been hidden. Or of marching into a restaurant in Prague for dinner in Victorian costume (with one of our number in full fig as the King of Bohemia) to the surprise of the other diners, explained by the fact that we have gone to the wrong restaurant!
The Society continues its adventures abroad next year when we are organising an ambitious trip to India. It is not known whether Holmes visited India; some wonder whether he might have done during what is known as "the great hiatus" – the period between his supposed death at the Reichenbach Falls and his reappearance in London some years later – but there is no doubt that Watson did, as part of his service in Afghanistan. So it will be an exploration of Victorian India. 
If you want to know more, take a look at the Society's web site at http://www.sherlock-holmes.org.uk/
Calvert Markham