Addressing "Religious Freedom" ...
A WCoMC initiative, exploring the potential for faith to promote harmony and reconciliation in conflict situations...
Master Edward Sankey has prompted an interesting initiative for WCoMC in the faith field. He has had discussions with a number of Livery men and women and has asked John Watson and John McLean Fox to get something going! They have started to formulate some concepts as to what this may involve, and we expect to be exploring the impact of faith on people's lives, particularly in our working roles. The chosen overall theme will be a focus on 'Religious Freedom'. It is such a topical subject that we feel it should be addressed, in view of the constraints being placed on many citizens in different countries across the world. Many decry faith as being potentially detrimental, causing conflict rather than peace, yet we believe that it actually should promote harmony and reconciliation in conflict situations. We hope to examine the implications surrounding this theme, drawing upon inputs from different faiths.
At present we are meeting up in September with the St Ethelburga's Centre for Peace and Reconciliation in Bishopsgate to discuss areas of mutual interest. They have a prominent track record of inter-faith initiatives, and have even constructed a rigid 'tent' at the Bishopsgate Centre for use by Jews, Muslims and Christians to meet and pray together. We are hoping to hold a limited number of events in a year to discuss various faith topics, and possibly develop an Annual Faith Lecture, to which other Livery Companies would be invited. If any WCoMC member (of whatever faith) would be interested to participate in this exploration would you please contact both John Watson at jpwatson.6cpr@blueyonder.co.uk and John McLean Fox at mclean.fox@btiwnternet.com so that we can involve you at the appropriate time. This project should have an excitingly different dimension to the usual WCoMC activity, and we are hoping that many will be attracted to join us in this experiment.
            Liveryman John Watson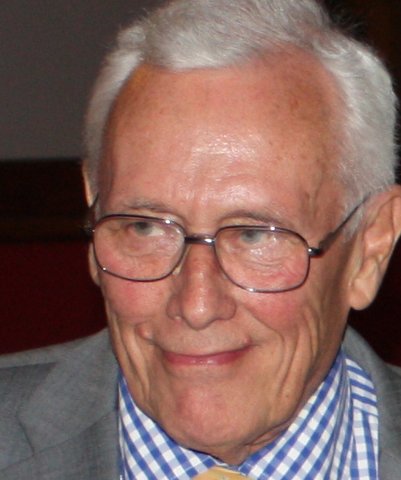 John McLean Fox