Kilimanjaro – Getting to the Top
Always take the advice of your dentist...
"Look! Look! I told you that you weren't the only one! You see! It happens to most people." said Nchunga, my guide, as he pointed to the dark blotches on the pale earth, evidence that someone had thrown up. But why me? My dentist, who had climbed Kilimanjaro, swore blind that the older you are, the less likely you are to suffer from altitude sickness. My GP, whom I had gone to see in the hope that she might say I was not fit enough to go, assured me that the fittest people are the ones who suffer most. So I was looking forward to sneering in contempt as I walked past my fellow climbers struggling with their altitude sickness....how I longed for the boiled sweets my dentist so insistently told me to take with me. What an optimist!  Handing out unsolicited advice to a management consultant! Of course I had to trump him and find something better than humble boiled sweets: the expensive energy bars sold at the overpriced outdoors specialists in Covent Garden - and now I could not keep a nibble of one down!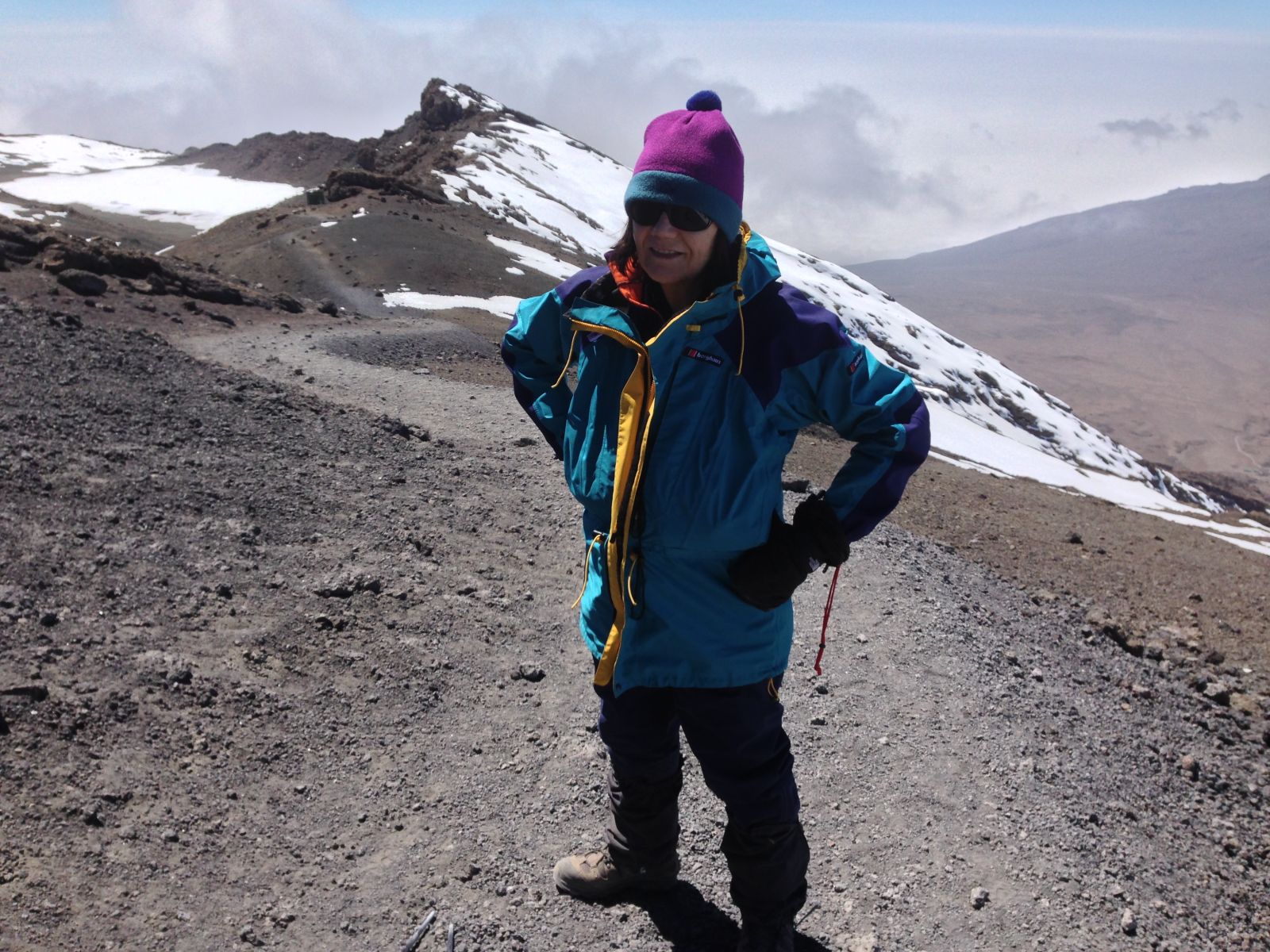 The view? An intimate knowledge of my guides' boots, as I followed 'poli, poli' (slowly, slowly) bent double over my hiking poles. I did get the occasional glimpse of what was above ground: the rain forest was stunning, with the song of exotic birds and monkeys swinging in the tall trees. The vegetation and flowers took away the little breath I had left - especially some spectacular purple ones hidden under each leaf of a plant that looked like the top of a pineapple. Sliding down the scree on the way down was fun - for the first 30 minutes....what I remember most was the professionalism of the guides and porters: competent, friendly but never familiar and always cheerful - I regret not having bought them new boots.
Gia Campari