The Civic City in all Its pomp !
Perfumed nosegays and gold and scarlet glory
One of the most stirring sights is the Corporation and Livery in full regalia, and as Liverymen we can take part in the most important ceremonial occasion in our calendar.
Common Hall meets at noon on 24 June in the splendid Guildhall. This ceremony gets the biggest attendance, matching the spectacle and drama taking place.  The great hall is full by 11.30 and so if you are not seated by then you will be moved to the overflow seating and watch the ceremony on a screen.
The slow 'click click' of the heels of the City Marshall is a sound to make the goosebumps rise as he precedes the Great Mace and the Sword and the procession of the Lord Mayor, Aldermen and Corporation Officers.
The greatest drama is in the Election of Sheriffs. Whilst this year it is uncontested (two candidates for two Sheriffs) nevertheless both must make their address to the Livery seeking its approval. The manner of voting is also a sight (and sound!) to behold. Wondered who the Ale-conners are? Well you can vote for them!
The Town Clerk (the Chief Executive of the Corporation) makes a report to the Livery. Drear, do you think? Whilst it is solemn matter, there is a new Town Clerk and if he lives up to the previous one he will I am sure give you a chuckle or three.
And look out for our Company crest hanging in the Guildhall !
Having done our duty as Liverymen, (yes, it is a duty if you remember your oath!) we Management Consultants retire to enjoy a sociable lunch together. This year it will be overlooking the Thames in the Little Ship Club.
A memorable hour and a half and I'll guarantee you'll want to do it again. Guildhall will be full!
You will need to apply via the website for admittance to Common Hall, which is only open for Liverymen who were clothed before May 2013. A ticket will be provided to allow you rapid admission.   For lunch, you can also book through the website, but pay on the day.  You can go to Common Hall without booking for lunch, and vice versa.
I look forward to seeing you there!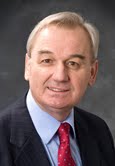 Edward Sankey, Master