Faith Group reflections on climate change
For its second online event, the Faith Group has invited two eminent speakers to reflect on the climate change crisis that impacts on us all.   This event is open to both Company Members and Non-Members.
  
​Reflections on "potential solutions to mitigate the human, economic and social impacts of global climate change"
Our Master John Pulford MBE will chair a reflection led by two eminent speakers on the most crucial issue of our generation: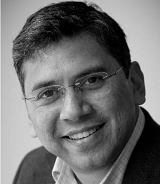 Jyoti Banerjee is a co-founder of North Star Transition and he was also part of the team that created the Integrated Reporting movement globally.  North Star Transition seeks to bring together unlikely allies from different disciplines and cultures to reframe problems, identify obstacles to change, co-learn and create novel co-creative approaches, thus enabling the scaling-up of innovative practices and new systems thinking.  It engages with those responsible for legislative and regulatory frameworks who are in a position to facilitate these new practices.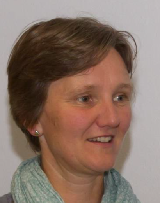 Caroline Pomeroy is the Director of Climate Stewards.  She has an MSc in Climate Change Impact and Sustainability, and has worked on a number of environmental and community projects in Africa and elsewhere.  Climate Stewards aims to help people to reach net-zero carbon emissions. They provide online tools to help individuals, churches and organisations to calculate their carbon footprint, and also carry out carbon audits for businesses and NGOs. The Climate Stewards Seal of Approval enables organisations to design and manage community-based carbon projects bringing multiple benefits to community and climate.
Join our video conference and listen to what these two leading commentators have to say to us on this important issue.  The Master will chair a Q&A session after their presentations and we also plan a breakout discussion before the final plenary session.
Members can click on this Participant Listing link to see who has booked.
Dress code is Smart Casual
When
February 3rd, 2021 5:30 PM through 7:30 PM
Location
Zoom Video Conference


Joining Details will be sent to Registered Participants

Member only event
| | |
| --- | --- |
| Is this a member only event? | |