My most interesting ... whatever #7
The next edition of this series in which Members talk about an interesting and challenging project, client, methodology, lifechanging experience or ... "whatever". It is open to Company Members and their guests.
Led by Mary Collis and Collette Stone
From management consultant to board adviser

Past Master Mary Collis started her consulting career with the specialist change management consultancy Baddeley Associates, which was subsequently acquired by Sema Group (now Atos). As Mary's career progressed she moved into the more commercial roles of account management and subsequently as a head of sector for outsourcing company Vertex. During the course of her career she saw both sides of acquisition and transition. Now retired from full-time work she works with socially impactful start-ups and organisations which support entrepreneurs.
In her talk she will explain how the experiences and skill-sets acquired as a consultant have enabled her to take on Board and advisory roles to help these companies grow and thrive and hopefully increase their social impact.
Eye to Ei - Girlguiding builds confidence and independence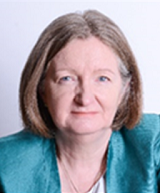 Collette has recently become a Liveryman and has been co-opted onto the Court of Assistants.  She will describe her professional career to date (with a bit of John Kotter on the side), but will focus on her experiences with Girlguiding worldwide - and in particular organising large-scale group participation events with real social impact.

Join us for what promises to be an intriguing session.  As usual, there is no charge but please register so that you receive the login details. Members can click on this Participant Listing link to see who has booked.
When
May 5th, 2021 5:30 PM through 7:00 PM
Location
Zoom Video Conference


Joining Details will be sent to Registered Participants

Member only event
| | |
| --- | --- |
| Is this a member only event? | |