So what's golden, sweet, produced in increasingly smaller quantities in the UK, and is an emotional link to our childhood?
Furry producers decreasing in number, skills dying out.
Rich, golden honey,  dripping off piping hot toast is an image many people have of childhood. Taste honey today and you get the same wonderful experience - for honey is one of those rare foods that has the same clean, unadulterated taste that our ancient ancestors enjoyed.
   So who works to put the honey on your table today? There are between 350 and 400 commercial bee farmers in the UK. Most are members of the Bee Farmers Association.
   The Bee Farmers' Association is the voice of professional beekeepers of the United Kingdom.
   The association is the largest contract pollinator in the UK and our members are responsible for virtually all the migratory pollination. They are also responsible for the majority of the UK honey sold in bulk to honey packers and to the large retailers.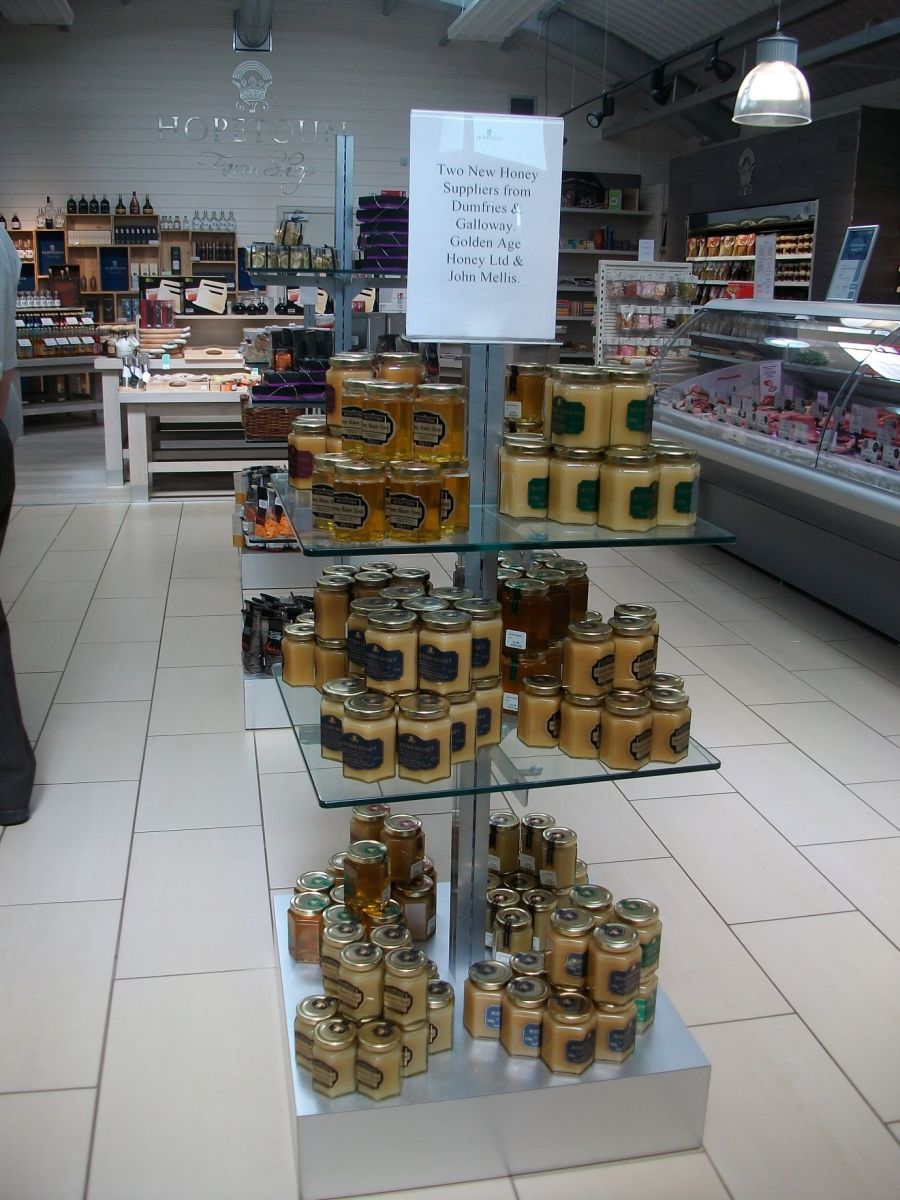 Full membership requires more than 40 hives. Some of our members have more than 2,000 hives.
    BFA members adhere to a Code of Conduct – uniquely among beekeeping associations.
   The BFA works -
To monitor and keep members informed about developments in commercial beekeeping, bee science and UK and EU legislation.
 To liaise with farmers, growers, contractors, consumers and other organisations.
 To liaise with UK Government departments dealing with beekeeping, medicines and allied matters.
 To liaise and co-operate with other beekeeping organisations.
 To build relations with European beekeeping organisations.
 To lobby through MPs and MEPs.
We are members of:
 The Confederation of National Beekeeping Associations (CONBA).
 Member of the Honey Association.
 Associate member of the NFU.
   Pollination is vital to food production in the UK. It has been valued at more than £430million to British agriculture. Indeed, the UK Government acknowledged this with the announcement back in June 2013 of a new national pollination strategy. The BFA is playing a full part in the development of this strategy. We believe commercial beekeepers have a vital part to play in this. We are the experts in managed and targeted pollination and are pressing for funds – whether from Government or other sources - to make the case to increase the number of managed bee hives throughout the UK.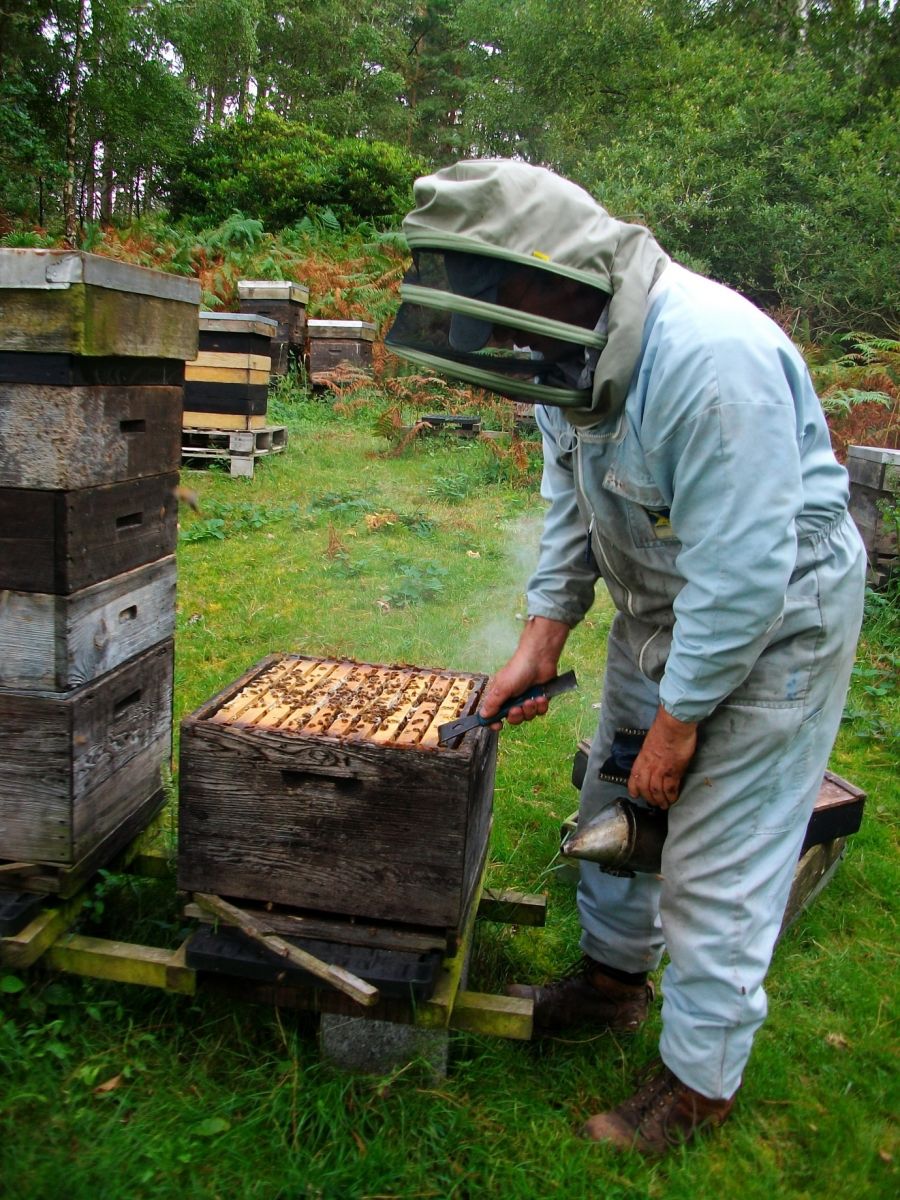 The BFA wants to take measures to build the number of hives to meet pollination needs to sustain increased food production. We would also like to see the UK move closer to self-sufficiency in honey production. At present 85 per cent of honey consumed in the UK is imported. There are also many industrial uses for beeswax which could be tapped into. The BFA has developed close links with the Worshipful Company of Wax Chandlers to develop this.
   We could achieve greater hive numbers by the expansion of existing bee farms. We could also do this by making it easier for people to enter the industry and to set up new bee farming businesses.  
   There is a skills shortage and an ageing profile in the industry. The knowledge exists in our industry and we must tap into it before it is too late. To this end we have developed an exciting new apprenticeship scheme.
   We need to recruit and train new entrants into the industry. The best way to do this is through the development of an "in house" apprenticeship scheme.
   The BFA started with a plan to set up a scheme to attract 30 apprentices over the next three years. We originally planned to offer six in the first year, 12 in the second and 12 in the third. 
   Early on in the project we received the backing of the Worshipful Company of Wax Chandlers who helped us organise an event at their hall in the City of London to gather potential interested parties. FERA also gave us a grant towards the cost of running the event.
The Government minister responsible for bees, Lord de Mauley and Mr Patrick Robinson, of Rowse Honey were our guest speakers.
   As a result of this event we were able to begin talks with the Livery Companies Skills Council and City and Guilds to move our project towards reality.  David Johnson, of the Worshipful Company of Management Consultants, represents the Livery Companies Apprenticeship Scheme, and has been very instrumental in taking this forward. 
    In July the LCSC received a grant of £1.05million from BiZ – the Government business and innovation department towards the provision of 52 rural apprentices in traditional craft. With the support of the Wax Chandlers the BFA has been able to bid for eight of these apprenticeships. This gives us £16,700 per candidate to provide the actual training over the next three years. This money goes direct to the employing bee farmer.
   We have, therefore, adapted our scheme to take on eight apprentices initially. Through publicity in the bee magazines and two taster days at bee farms we already have 11 suitable applicants in the qualifying age group 16 to 24 years old.
   The LCSC see us as their "flag ship" pilot scheme. This is because the BFA has done so much to make the scheme bespoke for the unique requirements of our industry.  They are also helping us to make a case for making our scheme permanent – going far beyond the 30 we originally envisaged.
   We are also working with CASS Business School in London to see what really makes a "world class" apprenticeship. We want to ensure that the BFA scheme meets that standard.
   Each apprenticeship scheme requires a "framework" to operate under. In our early discussion we went to LANTRA but discovered that was too costly for a small organisation like ours. (We only have 350 members.) City and Guilds were much more suited to our needs and we have developed a very good working relationship with them.
   We have now gone back to DEFRA to request funds for some of the assessing and verification work which must be done once the scheme is up and running. We have also bid for some money to help with recruiting candidates. We have been told that we will be getting £24,000 spread over two years for these purposes.
   We are also in discussions with a major sponsor to ensure that we produce and deliver that world-class qualification.
   Our Apprenticeship Project will be a joint venture between the BFA, our sponsors, the Wax Chandlers, the Management Consultants, the Livery Companies Skills Council and City and Guilds.
   And all this just to ensure that the amber nectar is ready to drip off your warm toast at breakfast.
 Margaret Ginman
General Secretary
Bee Farmers Association of the UK