Management Consultants combine with Haberdashers in the Monmouth Initiative
The Ancient , wefting and warping with the Modern:  WCoMC aligning with the Haberdashers, to push back the frontiers of 21st Century Education
The Haberdashers Company is one of the very ancient "Great 12" Livery Companies of the City of London.  It nevertheless has a very modern agenda, particularly with its significant involvement in education, both in the maintained and independent sectors.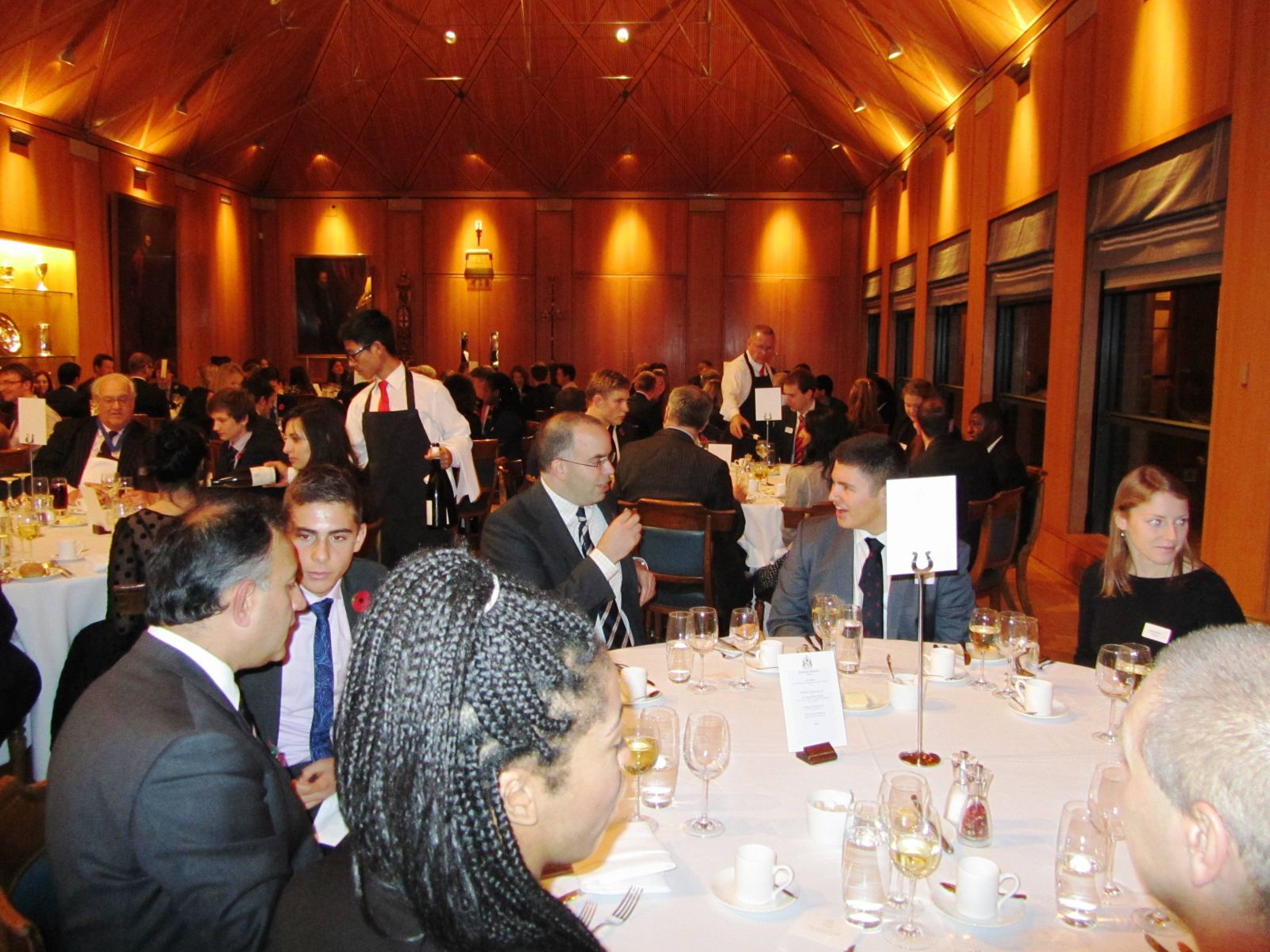 Haberdashers govern senior schools in Monmouth, the Midlands, North and South of the Thames.
Each year in November, over 70 A-level students from these schools compete to come to London and learn at first-hand what it's like to work in one of the firms associated with a modern Livery Company.  Again this year, the Worshipful Company of Management Consultants worked alongside Haberdashers, to make this initiative a spectacular success.
These events are extremely popular, and competition to be selected is intense. Each school invites everyone in the first year of the sixth form (year 12) to apply, and some very difficult decisions have to made when deciding who is to be selected.
On the first evening of the two-day event, the students get their first real opportunity to meet those from the other Haberdasher schools and to be introduced to their hosts. It all takes place at a glittering event in the Haberdashers' Hall, over a formal dinner.  The welcomes include a couple of brief talks from people whom they can see have really taken full advantage of the opportunities that everyone is given – but which not everyone takes up. This year we heard from Ben Taylor and Noorzaman Rashid, both of whom emphasised that creativity, hard work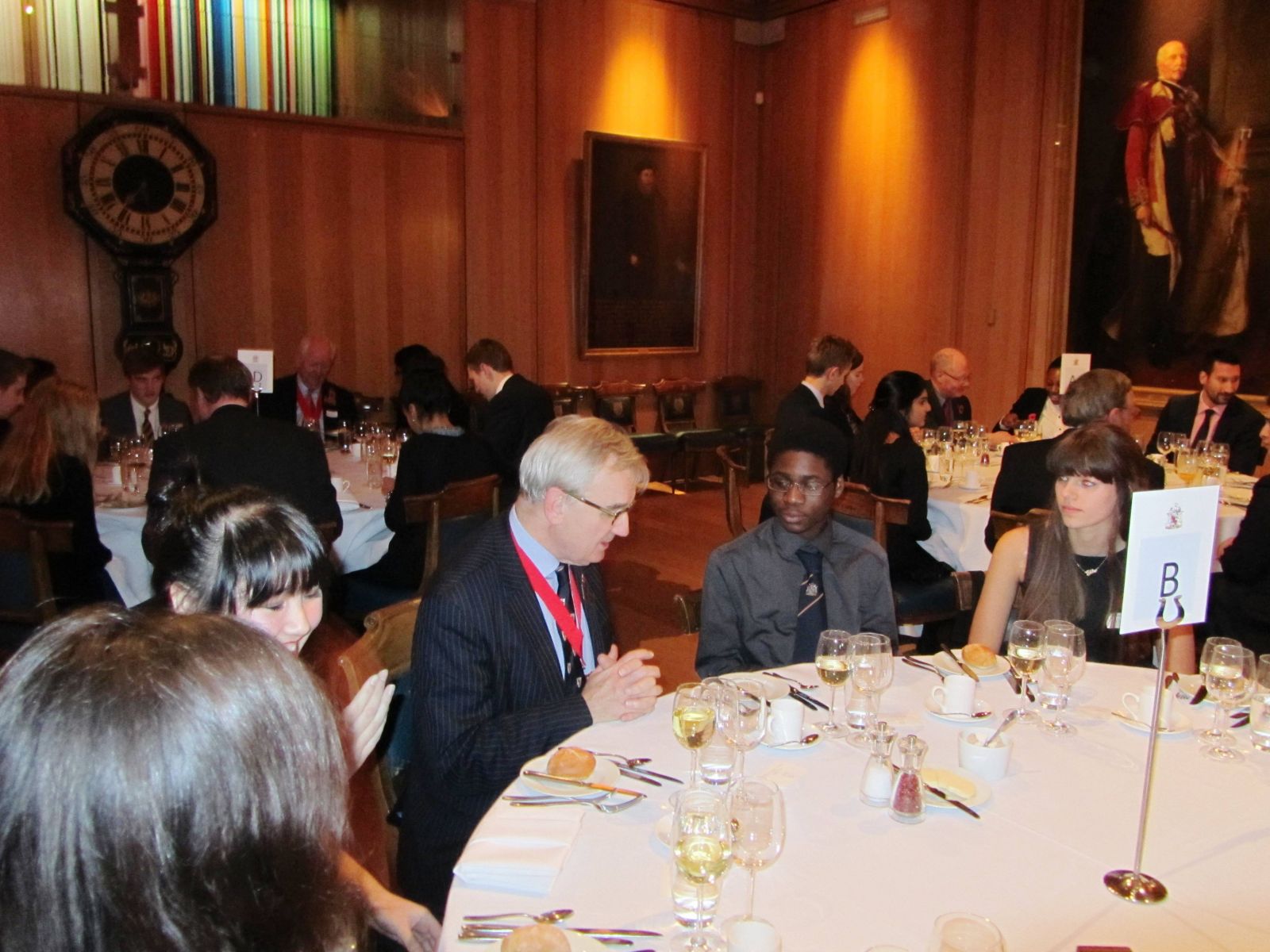 and a desire to contribute to the welfare of others are really important aspects of achieving a successful and satisfying career.
On the second day, groups of students spread out all over the City, spending the day with 10 different employers who had organised a programme that gave them challenging and satisfying insights into what a management consultancy career might entail.
Fantastic feedback resulted from this wonderful programme.. Both the students and the employers felt that the value created was exceptional.  All those involved (students, employers and the two Livery Companies) deserve huge congratulations and thanks, for making it such a success.  Perhaps The Haberdashers' Company will ask WCoMC back for a third time?!
And the Students said.....!
"I learnt so much, not only about management consultancy, but about the world of work too. It has opened my eyes to numerous opportunities and has given me invaluable insight into this field of work"
"Overall, I had a wonderful two days, which were highly informative and very enjoyable"
" the work experience allowed me to socialize with other students, think more strategically and become more business-minded."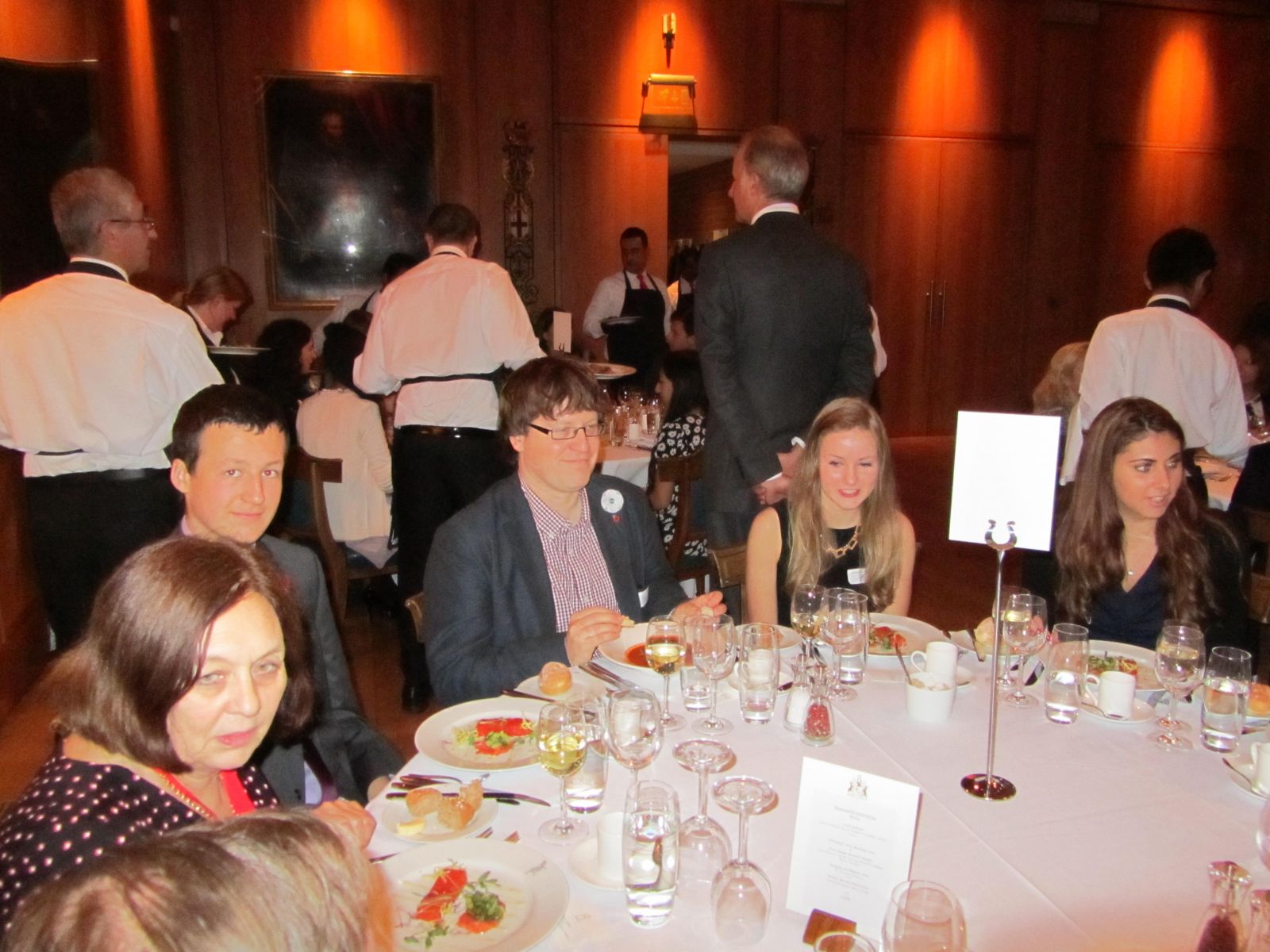 "There are very rare opportunities where we are able to meet students from other Haberdashers' schools and the dinner on Monday evening was a very good way of being able to network with other members of the Habs community as well as members of The Worshipful Company of Management Consultants."
"The speeches on Monday evening gave me helpful insight into Management Consultancy and I particularly enjoyed talking to representatives from the various companies over dinner, hearing about their experiences within their individual organisations."
"As a result of this initiative, I have an increased desire to explore further opportunities within Management Consultancy."

David Peregrine-Jones
Chairman, Education Committee
The Worshipful Company of Management Consultants
---