Change Lecture and Supper
Conrad Wolfram exposes the myths of current thinking about skills and employability. Booking is open both to MEMBERS and NON-MEMBERS. Please click on the button to the right.
  
​21st Century Skills and Employability
The Role of Mathematics and Coding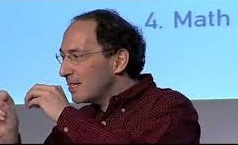 ​The importance of feeling comfortable with using numbers whether for getting a job, for contributing to policy debates or simply for managing business has exploded over the last few decades. But what will be the future role of humans in a workplace with increasing artificial intelligence? Which human skills must we focus on people developing for them to have the highest value contribution?
These are fast becoming high profile topics for debate in the FT and the Economist and ones we all need to grasp.
But the main method of preparation us to be reasonably competent - mathematics education - fails to do the job. In the UK in particular, only 20% of children go on to study maths after GCSE and far too many people claim that they are hopeless.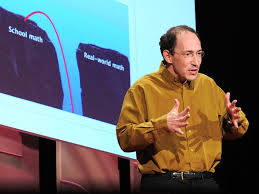 ​Our Change Lecturer this year, Conrad Wolfram, intends to show us that this mind set is a load of nonsense and that, in fact, there are now far better ways for children (and the rest of us) to acquire a perfectly acceptable level of the skill to deal with our increasingly numeric world. He will explain the fundamental shift needed in education and introduce us to the major project he's founded to build a dramatically new, problem-centric, computer-based maths curriculum.
Conrad Wolfram is the Director of Wolfram Research Europe - whose new premises near Oxford were recently opened by their local MP (PM David Cameron). For a number of years Conrad has been a quietly persistent advocate of the need for and the ease of making dramatic changes to the way our children are introduced to and acquire lifelong skills in dealing with numbers.
But can it really be done? And, if so, why aren't we doing it? Will he convince you? We look forward to your views and to those of our principal guests, the Masters of the Companies of Educators and Actuaries.
There will be a short drinks reception before the lecture, which will be followed by the buffet supper.
Members can click on this Participant Listing link to see who has booked.
Please note that payment for this event will be by Direct Debit for members or by PayPal for non-members.
When
15th Jun 2016 from 6:30 PM to 10:30 PM
Location
Skinners' Hall




8 Dowgate Hill




London

,

EC4R 2SP



Member only event
| | |
| --- | --- |
| Is this a member only event? | |