How we helped win the 1997 Election
"The Most Interesting Project I ever did". Join us for the first in a series of what we hope will be interesting, engaging and knowledge sharing events. This event is open to Company Members only.
  
​How we helped to win the 1997 General Election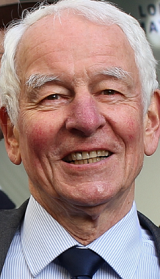 In the mid-1990s, the Labour Party had been out of power for 16 years and still bore the scars of losing the 1992 election from what had seemed a winning position.  One of the criticisms of Labour was that they had no experience of and no idea how to manage the machinery of government.
This workshop will describe a 12 month management development programme which was run for the whole Labour Front Bench team in 1995-96 by a joint team from Andersen Consulting and Templeton College.  The programme was designed around "shadow departmental ministerial teams" and included project work on key Labour policies such as Scottish Devolution, Regulation of Utilities and the Minimum Pension Guarantee.
Bob Harris was the programme designer and joint programme director, and led sessions with all the shadow ministerial teams.  In this first public description of the assignment, he will describe how the programme was developed and delivered, how it was received by the participants, and some key messages about working effectively with political parties.
Members can click on this Participant Listing link to see who has booked.
Dress code is casual but respectable
When
June 17th, 2020 5:30 PM through 7:30 PM
Location
Zoom Video Conference


Joining Details will be sent to Registered Participants

Member only event
| | |
| --- | --- |
| Is this a member only event? | Yes |