My most interesting project #2
This will be the second event in the series where Members present the most interesting management consulting project they have undertaken .  This event is open to Company Members and their guests.
  
​The most interesting project that I ever did
Join us for the second in our series of virtual events on past projects
Two of our Members will describe an interesting and challenging consultancy project in which they took a leading role, providing an opportunity for knowledge sharing, interaction and maybe also entertainment: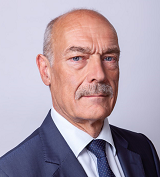 Karol Szlichcinski will discuss: "Consultant in a conflict zone"   
On the face of it this was a straightforward procurement in the telecoms sector, but the project produced some interesting take-aways on conflict resolution, negotiation, and cultural differences between the UK and the US.  Karol says that this assignment is an example of the consultancy principle that the problem that one is brought in to solve often turns out not be the real problem.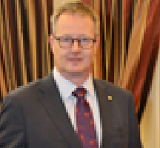 Andy Miles will describe how "David saved Goliath …… from the regulator and himself"
This started with a call from a major transport company in the parcel sector and the COO saying 'Our audit department tell me we're very good, but I don't believe them.'  It turned into a board presentation four weeks later that was described by the board as 'Open heart surgery without the anaesthetic'.  The company is now fully compliant with the highest regulatory status in the industry and saved £13m pa on £1bn turnover.
Please join us for this interactive session led by two of our experienced Members.  As usual, there is no charge but you must provide your own drinks.
Members can click on this Participant Listing link to see who has booked.
Dress code is Smart Casual
When
July 22nd, 2020 5:30 PM through 7:30 PM
Location
Zoom Video Conference


Joining Details will be sent to Registered Participants

| | |
| --- | --- |
| Reservations (no charge) | £ 0.00 |
Member only event
| | |
| --- | --- |
| Is this a member only event? | Yes |