Virtual Wine Tasting - our second series: #1
Back by popular demand! This is the first of two Zoom enabled virtual wine tastings led by our Wine Club. Booking is open only to Company Members who are logged in. The || Register Now || button will be visible to the right when bookings can be made.

​The Judgement of Dorset!
Following in the footsteps of our "Chablis to Savour" evening, the WCoMC Wine Club has found an English vineyard that could soon be challenging the French producers of Chablis and Pinot Noir, not to mention the producers of sparkling wines in the Champagne region.
The Bride Valley Vineyard is located in West Dorset, and is owned and run by Steven and Bella Spurrier. Steven is well known in wine circles for his legendary Judgement of Paris when, as a wine retailer in Paris in 1976, he organised a blind tasting involving nine of the best tasters in France pitching white and red Californian wines against the greatest French wines. And you can guess which were the winners; no... it was the Californian wines. Steven is now a respected critic, retailer, teacher and (wine!) consultant. If you are interested, check out a 2008 film, Bottle Shock, starring a relatively young Alan Rickman as Steven!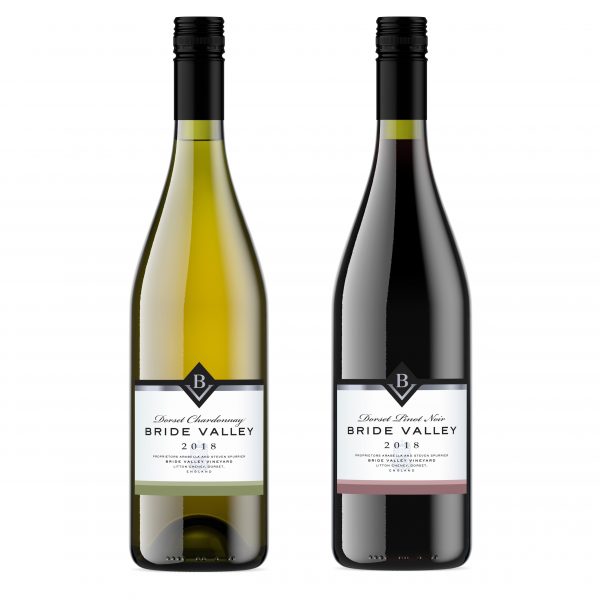 Back in 2008 Steven and Bella decided that vines could replace some of the pasture on her 200 acre sheep farm and so they purchased Chardonnay, Pinot Noir and Pinot Meunier root stocks from Burgundy's famous Pepinieres Guillaume vine nursery. They are now producing seven different wines from ten hectares under cultivation, making good use of the chalky Kimmeridgian soil that West Dorset offers. (We believe this is a hybrid of the soil types for which the Burgundy and Champagne regions are famous.)
At our on-line tasting earlier this year we drank Sébastien Dampt's delicious 2018 Côte de Léchet Premier Cru Chablis. At the time, Sébastien commented 'I believe in the next 50 years we will make a move to somewhere like Dorset. I would love to make a visit there and taste their wines. Are they growing good Chardonnay?' So now is your chance to answer Sébastien's question and to undertake our Judgement of Dorset. See what you think of Bride Valley Vineyard Dorset Chardonnay. If you have any of the Côte de Léchet left (which we realise is unlikely!) then you can do a direct comparison - we do have some and we are impressed.
Purchasing the wines: every participant will be sent by courier a bottle of each of these wines direct from the vineyard for delivery on or around 9th November. We are arranging a block order and payment with them. We will send them each participant's address based on our member records. (If you wish the wine sent to an alternative address, please let us know.) The cost will be around £40.
Will the evening's results be as surprising as those in Paris in 1976? Not only will we be checking out their Chardonnay, but we will also taste their Pinot Noir and see how that compares to all our views on this popular and versatile wine. As before we will of course be making some suggestions for suitable food pairings, particularly as this is a wine which is at its best with food.
Register for this pre-dinner wine tasting and we will have discussions about these two wines, how we all think they stand against their French counterparts and discuss everyone's likes and dislikes. You can of course invite your "family bubble" as there is no charge for taking part. You just all need to huddle around your PC, smartphone or tablet. We will send the Zoom details to each registered participant closer to the date along with some inspired food pairings for the evening!
Company Members and registered Event Account Holders can click on this Participant Listing link to see who has booked.
Payment will be made directly to Patrick Chapman, Chairman of the Wine Club, by arrangement with each participant.
Dress code is "Visibly Smart Casual"
When
November 13th, 2020 6:00 PM through 7:30 PM
Location
Zoom Video Conference


Joining Details will be sent to Registered Participants

Member only event
| | |
| --- | --- |
| Is this a member only event? | Yes |