CMCE Showcase 14 January
The Centre for Management Consulting Excellence runs evening symposia we call Showcases whose purpose is to share leading edge thinking of interest in management consulting. This symposium is open both to Company Members and Non-Members.
  
​Living in the Land of the Black Swan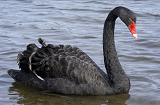 Few at the start of 2020 would have anticipated a global pandemic and the devastating effect of the measures to contain it on individuals, business, government and society.  So in planning for 2021 should we recalibrate? Should we now provide for the possibility of low probability but high impact events - 'black swan events' - and if we do, what provision should we make?
Throughout 2020 we have become armchair experts on statistical analysis and epidemiological modelling, but have come to varying conclusions that have led to accusations of scaremongering on the one hand and complacency on the other.  Our first Showcase of 2021 will consider what provision if any organisations should make in their planning for black swan events.
We have three experts to shed light on this:
Dr Simon Beard is Academic Programme Manager at the Centre for the Study of Existential Risk (CSER) at the University of Cambridge.  He works across all CSER's research projects, which study and develop mitigation measures for global systemic risks.  Simon will be commenting on realistic risk assessment - techniques and understanding of value to organisations at large.
Dr Lara Mani is also at CSER where she is building an evidence base for a variety of outreach and communication techniques, adopted to present global risk.  Lara also works to understand how an improved knowledge of global risk can translate into action in the world of everyday organisations.
Guy Ferguson is a former senior police officer and now CEO of Police Crime Prevention Initiatives Ltd, a not-for-profit organisation focused on crime prevention. Guy will be speaking about how methods of policing have developed to build capacity and resilience to be better able to address crises logged on a regularly updated risk register.
Following the input from our speaker panel there will be plenty of opportunity for questions and discussion.  Do come and join us for this Zoom event starting at 5.00pm.
Members can click on this Participant Listing link to see who has booked.
Please note that there will be a small charge for this event with payment via PayPal.
Dress code is Smart Casual
When
January 14th, 2021 5:00 PM through 6:30 PM
Location
Zoom Video Conference


Joining Details will be sent to Registered Participants

Event Fee(s)
Members
£ 9.00

(includes VAT of £ 1.50)

Non-Members
£ 15.00

(includes VAT of £ 2.50)
Member only event
| | |
| --- | --- |
| Is this a member only event? | |