Admission Ceremony and Virtual Magic Show
A double header of ceremony and entertainment.  This event is open to Company Members and their guests.  The || Register Now || button will be visible to the right when bookings can be made.
  
​Our Virtual Admission Ceremony
We will start the evening with our first Virtual Admission Ceremony of the year, when we will admit [tbc] as Freemen to our Company.  This will be an opportunity for Members and their Guests to remind themselves of the importance of our oath as Freemen.  We will also celebrate the readmission of a Liveryman after a period of absence. We suggest that you have a glass of something to hand to toast them all.
A Virtual Magic Show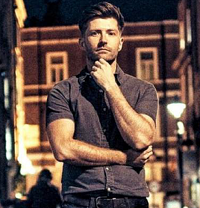 The second part of the evening will comprise a virtual magic show presented by Neb - a psychological magician who over the last ten years has been booked by and performed for Paul McCartney, Ben Kingsley, Jamie Oliver, Russell Brand and many other leading figures.  He has also worked with the BBC, New Scientist and Google as well as for many corporate and family events.  Neb will engage, charm and leave you puzzled over the best magic and mind-reading that you have seen.  He is a member of the prestigious Magic Circle - the oldest magic society in the world.
You can click on this link for more information about Neb.
Following the Magic Show we will keep the Zoom meeting room open for a while so that you will be able to discuss with your colleagues and/or perform your own magic tricks.
There is no charge to watch the Admission Ceremony, but there  will be a small charge (per screen) for everyone watching the Virtual Magic Show.  Note that you can have more than one person sharing each screen. Payment will be via PayPal.
Members can click on this Participant Listing link to see who has booked.
When
March 17th, 2021 6:15 PM through 8:00 PM
Location
Zoom Video Conference


Joining Details will be sent to Registered Participants

Event Fee(s)
Members & their Guests (per screen)
£ 12.00

(includes VAT of £ 2.00)

Admission Ceremony only
£ 0.00
Member only event
| | |
| --- | --- |
| Is this a member only event? | Yes |