MMIW#10 - Wednesday 3 November
This continues our series of presentations on past projects involving Members of the Company and is open to Company Members and their guests.
  
​Led by PM Patrick Chapman
In a moment of extreme weakness, rumour has it brought about by the effects of Lockdown Wine Tastings, Patrick has been persuaded by CA Malcolm McCaig to reveal some of his past experiences as a Management Consultant. He has been a bit coy about which client situation(s) he will focus on. He has also suggested that he will build a bit of competitiveness into the evening, along the lines of "can you guess what happened next.....", with a suitable prize for the most imaginative suggestions.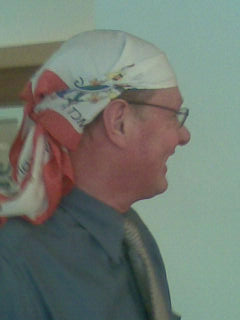 Do join us virtually over Zoom for the evening, which should be a mix of serious reflection alongside some more light hearted reminiscing. For example, the picture to the left was taken when he was in full flow with the Trustees of the Pestalozzi International Village Trust, working alongside fellow Liveryman Vincent Bryant. (What on earth is that on his head and what do you think happened next?)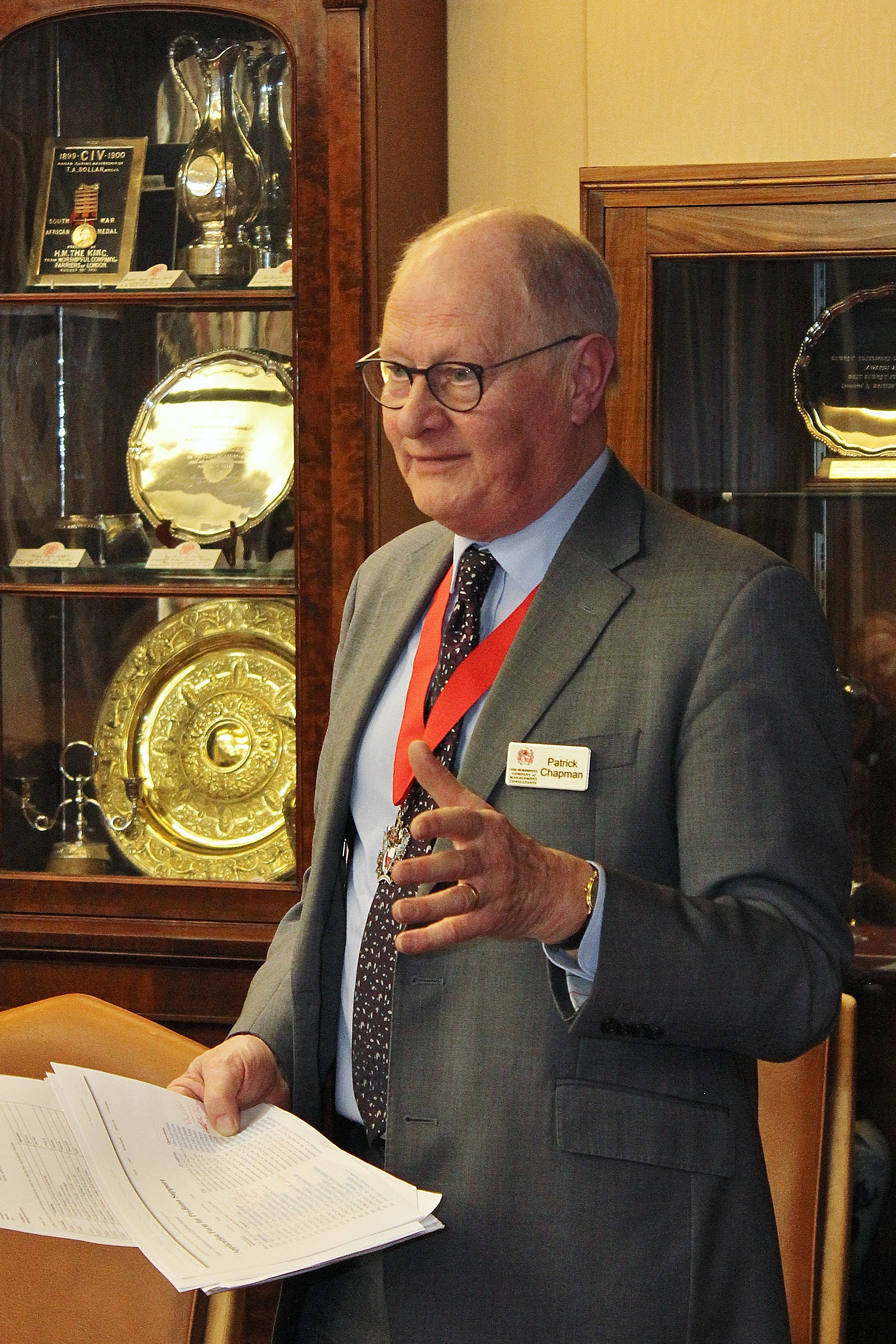 The picture to the right will be more familiar to many fellow members — Patrick in full flow about our ProBono support to the NonProfit Sector. (Any ideas what happened next?)
Please join us for this interactive virtual session led by one of our most experienced Members. Members can click on this Participant Listing link to see who has booked.
Please note that there is no charge for this event. You are recommended to pour yourself a suitable libation before we start...
When
November 3rd, 2021 6:00 PM through 7:30 PM
Location
Zoom Video Conference


Joining Details will be sent to Registered Participants

Number of screens (no charge)
Member only event
| | |
| --- | --- |
| Is this a member only event? | |