The contribution of faith communities to the development of traditional values.
This event is open to Company Members to book now and Non-Members to book after 6th February 2023.  The || Register Now || button will be visible to the right when bookings can be made.
For its third online event, the Faith Group has invited two eminent speakers to reflect on the contribution that Christian and Hindu faith communities can make to support those tradition values which underpin the growth of wisdom.  The choice of subject was inspired by the speech which Professor Sir Anthony Finkelstein made at the Master's Installation Supper on 24th October 2022, whilst addressing the theme of "Change through Wisdom", the motto of the Livery.  During his speech, he said:
"I learnt there that the most powerful aids came from what are often referred as 'old-fashioned' virtues: courage, respect, honour, dignity, charity, decency, moderation, stoicism - that is fortitude and self-control, and yes, patriotism - the love of country and community. I learnt that these values can provide a compass when experiencing change and when making it happen. These values are proven and sustaining. They may be old-fashioned but they are forward-looking too."
Reflections on the contribution of faith communities to the development of tradition values and the growth of wisdom: by Rev Emmanuel King and Richard Cole

.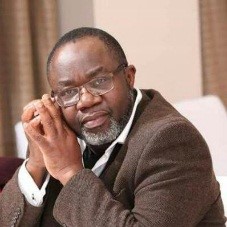 Rev. Emmanuel Olusola King has headed up the Prison Outreach Network for over 32 years, involving over 100+ church volunteers, who visit prisons in the UK. He is a Pastor, qualified Teacher, Life-Coach and Speaker and member of a national steering committee for Free Churches/Pentecostal churches responsible for prison chaplains. He is passionate about sharing the spiritual principles that govern our lives and a common-sense approach to life. His teaching on personal and spiritual development has helped many prison inmates and those who attend his Bible Studies/Seminars on Faith-Related Anger Management and the Power of Good Advice.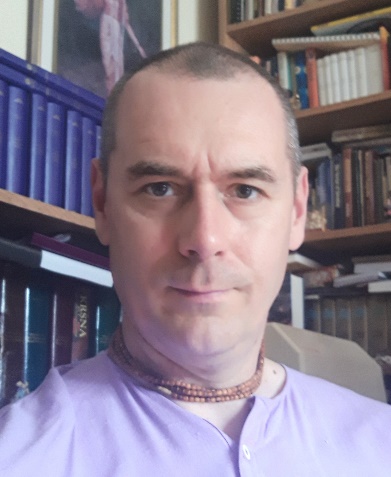 Richard J. Cole (Radha Mohan Das) is Communications Officer at Bhaktivedanta Manor Krishna Temple near Watford in Hertfordshire, which is the base for a large Hindu community of the Vaishnava branch and the UK headquarters of the International Society for Krishna Consciousness. He regularly gives presentations relating to Hinduism and philosophy and has been at the Manor for over 30 years.  He has frequently visited India and Hindu communities in Mauritius and lived as a travelling monk for 14 years.  In his spare time he specialises in writing and performing dramas based on India's ancient scriptures. He has also contributed to, and edited, a collection of essays on the Hare Krishna movement.
Join our video conference and listen to what these two leading commentators have to say to us on this important issue.  Participate in a facilitated Q&A session after each speaker, chaired by our Master Chris Sutton, and join in a breakout discussion before the final plenary session. You will need to provide your own drinks to facilitate the discussion!
We shall be using the Zoom video conferencing platform and booking is now open to Company Members.  Subject to still having capacity (a maximum of 45 people) the debate will be opened to non-Members from Monday 6 February 2023. So sign up before then to secure your place.
Members and registered Event Account Holders can click on this Participant Listing link to see who has booked.
Please note that there is no charge for this event, which is being hosted by Zoom. 
Dress code is Smart Casual.
When
22nd Feb 2023 from 5:30 PM to 7:00 PM
Member only event
| | |
| --- | --- |
| Is this a member only event? | |