The 2015 Celebration Dinner

Celebrating WCoMC's growing impact and vibrant membership
WCoMC is growing and we now have numerous volunteers who support our ProBono activities by investing and dedicating huge amounts of their time to helping Charities without any charge ... ...
We also have an energetic Education Agenda – educating the profession: the future of consulting – reaching out to consultants from across the profession and industry on current issues that affect all sectors of the economy.  This is coupled to our support of the Cass Business School and the Cass Centre for Charity Effectiveness and through them numerous Charity Chief Execs and Aspiring Chief Execs, many of whom then benefit from our ProBono Support.
And our fellowship as a Company of active professionals grows with this all.
We have never brought this all together into one event where we can draw breath and let our hair down, just a bit (albeit for some of us this is no longer possible!). The whole evening was set against the backdrop of Armoury House (the HQ of the Honourable Artillery Company).  We started with an admission ceremony under the watchful eye of the Pikemen and Musketeers: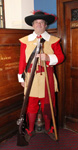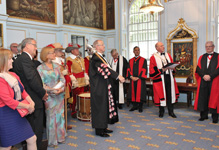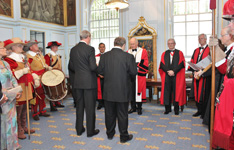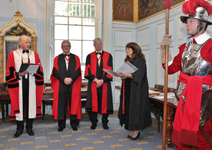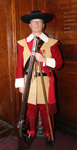 We were then accompanied by the Sea Cadets Band for the reception - which we were able to hold outside in the (hazy) sun - before dinner: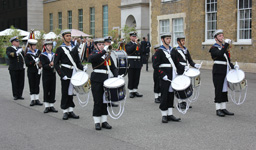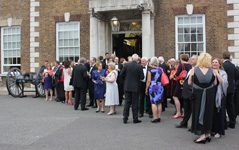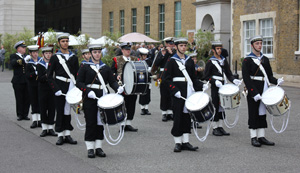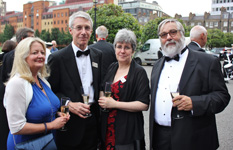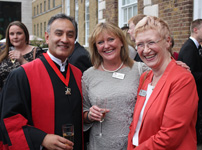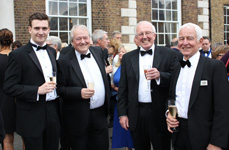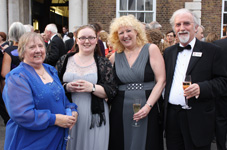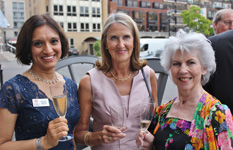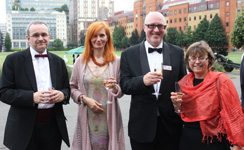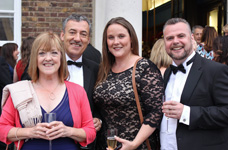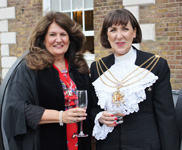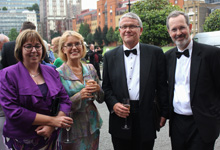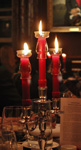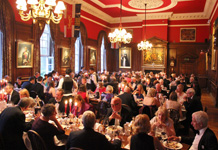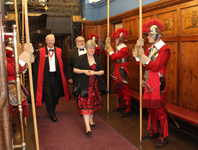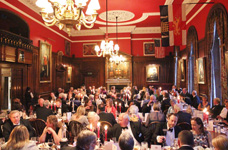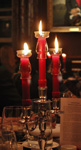 During dinner we had four special guest speakers who each reflected the mix of our work and the impact we have achieved. They helped us celebrate through their insights on our work:
Alan Leaman – CEO of the Management Consultancies Association, our profession and industry.
Andrew Devenport – CEO of Youth Business International, our largest ProBono Client.
Professor Steve Haberman – Dean of Cass Business School and our 'livery school' Cass CCE.
Sheriff Fiona Adler – representing the overarching City Livery, our home.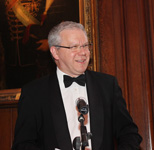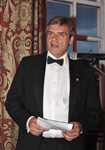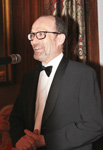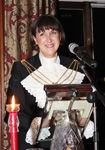 Many thanks to Mark Fox for all these pictures which give us a great reminder of a truly memorable occasion.