Philanthropic Giving by Livery Companies
  
The Pan-Livery Initiative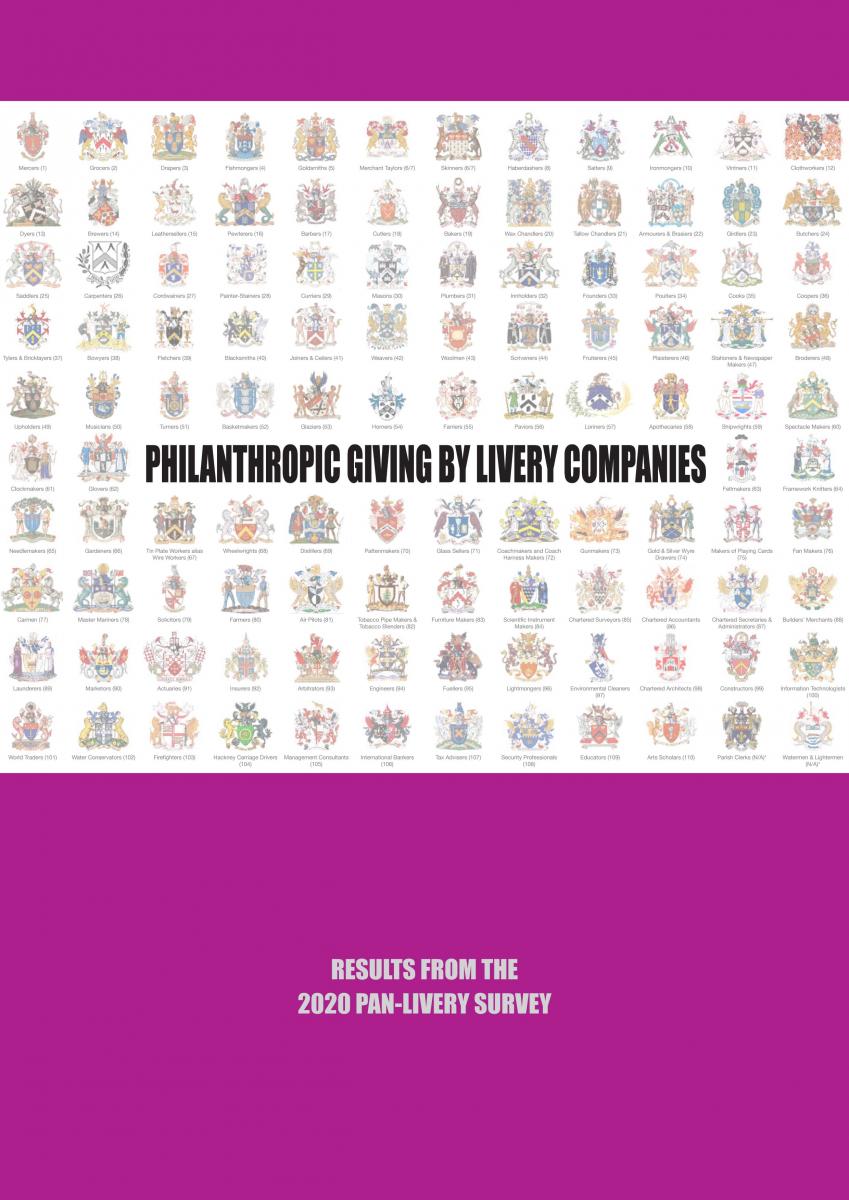 The Pan-Livery Initiative was set up in 2017 with a view to developing a shared philanthropic endeavour, improving the culture of pan-livery engagement, and better understanding the nature and scale of this philanthropic effort in order to publicise it within the livery and beyond. Its activities have been overseen by a Pan-Livery Steering Group currently chaired by the 2017-18 Lord Mayor Alderman Sir Charles Bowman and comprising senior representatives of the livery. Second Warden Bob Harris was invited to join the Steering Group and to lead a survey of philanthropic giving.
The survey was launched in October 2020 and the report alongside (which can be accessed by clicking on the image to the right) was published in February 2021.  It incorporates data from all 110 Livery Companies and several Guilds and Companies without Livery.
Headline findings are that the aggregate financial support by Livery Companies of £72m per annum puts the livery movement in the top six grant makers in the UK. While the majority of financial giving derives from historical endowments managed by the older livery companies, an increasing element of philanthropic giving is in the form of professional pro bono support - in which the Management Consultants are leading the way. The Steering Group is keen to build on this initial survey and is developing a broader communications plan to publicise the philanthropic work of the livery more widely.