Securing Future Prosperity
  
When the Covid-19 pandemic disrupted trade across the City there was a consensus that the livery movement would have a big part to play in supporting the City of London during its recovery. The Lord Mayor in his June 2020 bulletin called for Companies to share ideas on how liverymen and freemen might approach the many challenges ahead.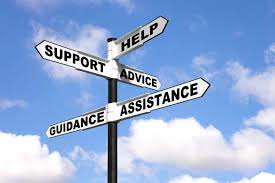 In response to this call to arms, the Securing Future Prosperity project was launched by the Worshipful Company of Management Consultants aimed at harnessing the considerable experience of the members of the livery movement by offering free guidance to organisations affected by the Covid virus and who are struggling to Secure their Future Prosperity.
The Worshipful Company of Management Consultants were already running the Tomorrow's Worth programme to consider how some of the business issues arising from intergenerational inequality might be addressed and began thinking up ideas in response. That led to a scoping study to assess interest in a pro bono, pan-livery project to provide support through guidance to millennials who lead impacted small and medium-sized businesses (SMEs) across the City.
It was expected that such a project should appeal to Livery Companies as it directs their educational and charitable purposes to meeting a pressing national need and would harness the considerable capabilities of Liverymen and Freemen.
Stage 1, Scoping study
The scoping study formally began in July 2020 when volunteers from the Management Consultants identified three businesses to participate as Recipients: a restaurant, a retail provider and an architect. After reaching out to other Livery Companies, five guides registered. One was a member of the Musicians and the other four were members of the Framework Knitters. Three of the five guides were matched with the recipients. Guides conducted guidance sessions which began in September. Sessions were less than an hour long and have taken place three to four weeks apart, as was convenient. In these sessions guides listened and learned about the challenges that the SMEs and their leaders were facing. Guides then used their connections across the City, opened their address books, made introductions to people who could help and pointed out different resources that participants could access.
For example, the architect who had not previously worked on Government run capital projects was shown where to find the application process. It is the Government's aim to assign a third of contracts to SMEs. The architect was also introduced to one of the guide's colleagues who is involved in a major build.
Next steps
As we come to the end of the first stage of the SFP scoping study, we feel that the service can be an enduring one and that livery company members can provide real value to the wider City of London.
We are currently planning Stage 2 which involves identifying ten further SME recipients and engaging with other Livery Companies to source eligible guides.
If you are interested in becoming a guide or may wish to put forward someone to become a recipient, or you are simply interested in helping us to develop the service further, you can register here to support the project's Stage 2. If you have any questions about the project, please contact Rhonda Best.
You can also download a copy of our First Project Bulletin with all the details of Stage 1 and read more about the core Project Team here.
Why volunteer to this project?
While other initiatives have been launched in this space, we know that livery companies have a major role to play given our philanthropic purpose.  Livery companies have long been involved in charitable giving and now that the industries they support are at risk, we can use established infrastructure for matching recipients of support to experienced guides.
Our work is aligned with our livery company's focus of 'change through wisdom' and benefits clients by making available access to an unparalleled range of experience in the livery movement. Our guides observe client organisations, feedback their observations and then effect appropriate introductions to people, case studies and other organisations who can assist to Secure Future Prosperity.
What our Guides say about their role
'I think that it is important for small business owners, especially today with the new Covid-19 challenges, to have an opportunity to bounce ideas off a person outside the business. I remember how tough it was when we started out and I valued all the guidance I could get.' - Michael Condon, Framework Knitter
'It is good to be able to help a younger business by letting them know some of the problems you, yourself, have encountered in the past.' - Julian Ellis, Framework Knitter