Securing Future Prosperity
 
Background to this initiative
When the Covid-19 pandemic disrupted trade across the City, it became evident that the livery movement could play a big role in supporting the City of London during its recovery. Back in June 2020, the Lord Mayor called for Livery Companies to share ideas on how liverymen and freemen might approach the many challenges ahead.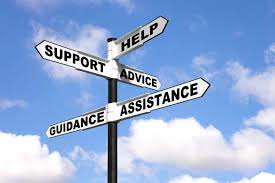 In response to this call to arms, the Worshipful Company of Management Consultants decided to launch the Securing Future Prosperity project as a way of harnessing the extensive knowledge and considerable experience of the members of the livery movement. The key purpose of the initiative is to offer free guidance to organisations that have been affected by the Covid pandemic and, as a result, are struggling to Secure their Future Prosperity.
The project appeals to Livery Companies because its aim is deeply rooted in the values that characterise their educational and charitable efforts and meets a pressing national need by making the considerable capabilities of Liverymen and Freemen available to those in need of guidance and support
The SFP project office connects "the Recipients", defined as early-stage and/or millennial entrepreneurs, whose organisations have suffered a setback due to the pandemic, with experienced Liverymen, called "Guides", who act as a listening ear and a sounding board who offer their guidance across a series of sessions, held either virtually or in-person.
In particular, the Guides leverage their connections across the City to make appropriate and relevant introductions to people who can help with the Recipients' specific needs. In addition, they suggest a range of different resources that could prove useful for these entrepreneurs.
One of the multiple success stories emerging from the Project work carried out so far is the case of an architect who registered for the SFP initiative in order to receive Guidance on how to identify new work opportunities, after the pandemic negatively affected their work on many different levels from supply chain to investor motivation. Having not previously worked on government-run capital projects, the architect was made aware of how to take advantage of the fact that the Government's aim to assign a third of all contracts to SMEs and was shown where to find all the information available on the application process. The Guide assigned to this case also made a personal introduction to a colleague who is involved in a major build.
This is just an example of what the SFP project can help its Recipients achieve, thanks to the contribution of experienced and knowledgeable Guides.
Please click on this link to download a copy of our latest bulletin.
You can also read more about the background to the project and the core Project Team here.
Getting involved
The SFP team is now working towards developing a platform that enables members of City Livery Companies to share their wealth of knowledge and experience to support organisations SMEs in and around the City that have been negatively affected by pandemic restrictions and post-pandemic challenges. We strongly believe that, with the engagement and contribution of livery members from a variety of differently backgrounds, we will be able to create a truly collaborative initiative that can become evergreen and make a difference in shaping the future of the City of London. And, at the same time, be an initiative that livery companies can take pride in being part of and see as an inspirational legacy that can survive long after the post-pandemic recovery period had ended.
For anyone who wishes to share their knowledge and experience to make their contribution to the recovery of the City of London, register as a Guide here.
For those who are interested to find out if they qualify as a Recipient, please click here.
If you have any questions about the project, please contact Rhonda Best.
Case studies
We have set out below a couple of case studies to show the impact of the SFP initiative.
Case study 1
Our first Case Study has been summarised as a PDF which you can download using this link. The recipient, an independent architect, worked with his SFP Guide to find ways to develop his practice and overcome the impact that the Covid pandemic had made on his business.
Case study 2
Our second Case Study has been summarised for us by the recipient, Paul Vick:
At a difficult time post-Brexit and pandemic, benefiting from the support of an SFP guide has been timely for us. Although, as architects we have won a number of awards including Most Innovative Architecture Firm London 2018, 2019 and 2020 and Best Construction Adviser UK 2017 as well as RIBA and RICS recognition, we and our industry have been deeply affected from supply chains to investor motivation, and the ability to go out and meet new people where it is largely a relationship business.
After an initial interview, we were selected as guidance recipients in Stage 2 of the SFP initiative and the SFP team identified a suitable 'Guide' that could help us with our specific requirements. A number of interesting and challenging conversations ensued. And still continue at present.
We discussed the types of work we have been and are involved in that are relevant to today's issues and even the new thinking that will be required to make buildings work optimally. These include from the low energy work we are doing on new build and retrofit from the smaller scale to an 8000 zero carbon vision in London I undertook, to mixed used regeneration work on two sites of 22 acres and 5 acres in Northampton, the first innovation hub of its kind at Smithfield, more recently pre-lockdown a global HQ's office expansion with glass bridge in London and a variety of cultural work including at Keats House owned by the Corporation of London, a vision for the Diocese of London and before that drafting the British Museum Masterplan as well as a vision for 2 care homes. The result has been a 100% planning permission record with new and listed buildings over the 14years the practice has been running. This gives clients the confidence that their vision can be achieved, and that it is possible to hit or exceed the values and profits they are looking for.
This led to three introductions that ranged from the more formal to private procurement routes. The Securing Future Prosperity team are clear that they do not promise that work will come out of the introductions. That is up to us. After zoom calls with each we are following up and will continue to do so. We have learnt more ways of doing things and look forward to finding and helping people with their needs. Watch this space.
Paul Vick, Founder Paul Vick Architects RIBA, FRSA – www.paulvick.co.uk.
What our Recipients say about the initiative
"What a great initiative - and we are really grateful! In the true spirit of the City of London Livery companies Patrick McHugh and colleagues of the Worshipful Company of Management Companies have set up a scheme to help entrepreneurs. Professionally, they recognise that visibility and access are essential to survival for businesses."
"My SFP Guide provided a good sounding board and …..could offer direct and indirect introductions. I intend to refer other businesses to the SFP project."
What our Guides say about the initiative
"I think that it is important for small business owners, especially today with the new Covid-19 challenges, to have an opportunity to bounce ideas off a person outside the business. I remember how tough it was when we started out and I valued all the guidance I could get." – Michael Condon, Framework Knitter
'It is good to be able to help a younger business by letting them know some of the problems you, yourself, have encountered in the past.' – Julian Ellis, Framework Knitter