PM Patrick McHugh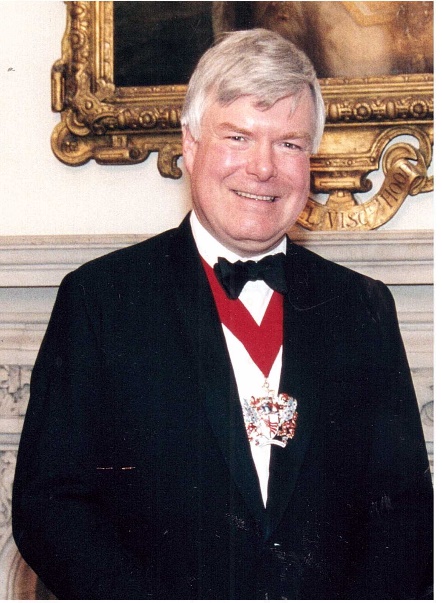 Patrick was installed as Master in October 2002.  He is an experienced Board Member and adviser in a wide range of commercial businesses and in the public sector from retail and engineering to manufacturing functions and from new product development to business process reengineering and e-commerce. He serves as an independent panel member on public appointments, on national committees, foundations and charities.
He is currently a Trustee, Director and the Honorary Secretary of the Foundation for Science and Technology which provides a neutral platform for debate of policy issues that have a science, engineering or technology element. Patrick continues as Chairman of his own Management Consulting firm Trinity Management Advisers which provides executives to achieve strategic change particularly in the public sector. He is a partner of the Strategic Development Partnership LLP which advises private clients on property development and investment proposals. He is also the Chairman of Trustees of La Nuova Musica a professional baroque ensemble.
Patrick is a Chartered Engineer, Chartered Environmentalist, Certified Management Consultant, and an Honorary Fellow of the Society of Environmental Engineers, Fellow of the Institution of Mechanical Engineers and Institute of Consulting and has Honours Degrees in Mechanical Engineering from King's College London and in Opera Studies from the University of Manchester.
He began his career as an engineer in the thermal, hydraulic and nuclear energy department of CCM Sulzer in France where he designed, commissioned and installed energy generation capital equipment in the nuclear and chemical industries. He conducted some of the earliest large scale computer based stress and dynamic loading analysis. Patrick then moved into Engineering Management with RA Lister where he worked in all engineering and manufacturing functions and finally had responsibility for 1,000 people on three production sites run as profit centres, manufacturing components and assembling 15,000 stationary diesel engines a year.
Soon Patrick moved into Management Consulting with Coopers & Lybrand where he advised companies and led projects in retail, manufacturing and engineering industries, including new computer based production control systems, and industrial automation with robots. He later led as Managing Partner the firm's $350m international Technology and Engineering Industries practices and created the International Centres of Excellence for Technology and Engineering Management. Then as a vice president with EDS Inc. and AT Kearney wrote, lectured and advised in a wide range of business areas from new product development to business process reengineering and corporate strategy. Responsible for founding and growing the Strategic Information Technology Practice in Europe to be the Firm's largest Practice.
Patrick then joined J Sainsbury plc as Director of Group E-Commerce and Member of the Group Executive Committee with responsibility for the Group's E-Commerce Portfolio of Operating Divisions and Companies. Chairman, Taste Network Limited. Chairman, Destination Wine Company Limited. Non-Executive Director and Chairman, Audit Committee GlobalNetXchange.
He has since held various chairmanships b4baby, Armadillo Sport Design, RangeGate, Bell Educational Services Limited and D-Gen and led the successful AIM IPO of ParOS plc.
He is a co-author of Business Process Reegineering - BreakPoint Strategies for Market Dominance, John Wiley & Sons, 1993, Chichester, The Chain Imperative, Mercury Books 1994, Didcot, Beyond Business Process Reengineering - Towards the Holonic Enterprise, John Wiley & Sons, 1995, Chichester and The 99 Essential Business Questions – to take you beyond the obvious management actions Filament Publishing Ltd, 2016, Croydon.