PM Patrick Chapman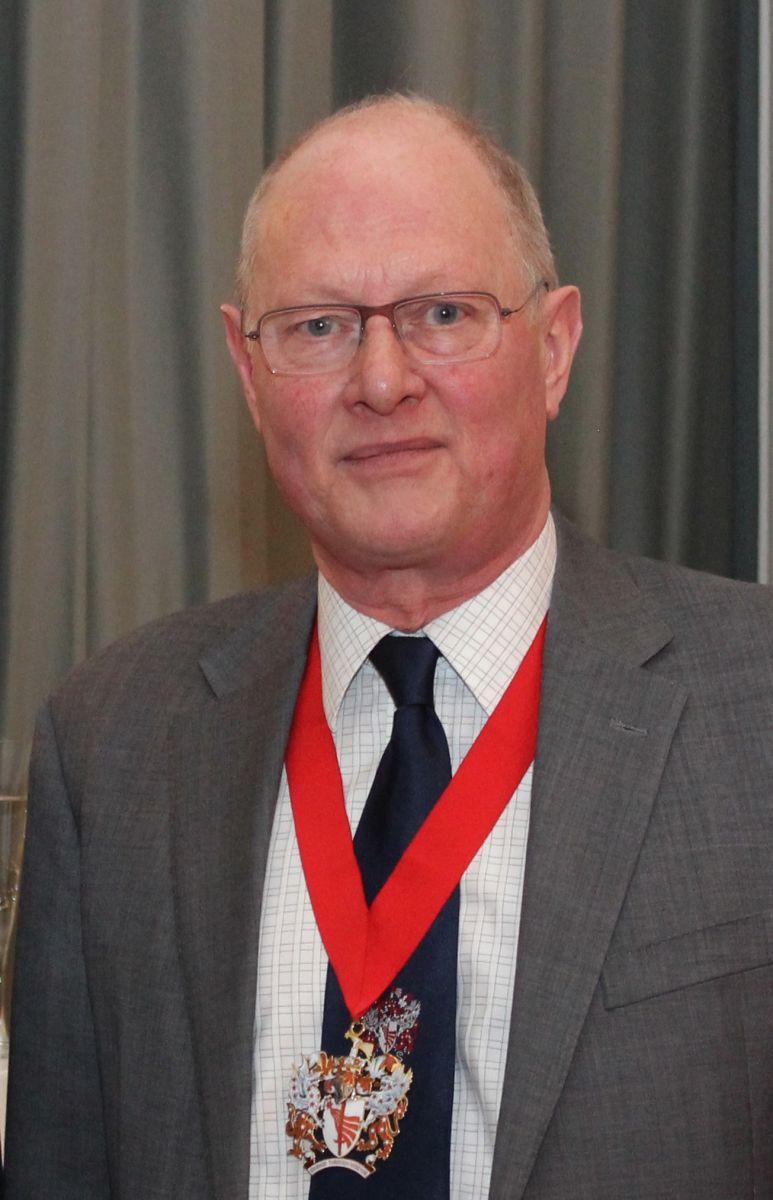 Patrick was installed as Master at the Installation Dinner on 14th October 2014.  He combines management consultancy with professional learning and development, coaching, mentoring and skills transfer.  His consulting work centres on the preparation of realistic strategic plans at business, ICT and operational levels, using his practical knowledge of business transformation, ICT management and process improvement.  He complements this with the design and delivery of learning and problem solving events in the areas of sales, writing, client engagement and consulting skills.
He has advised, coached, mentored and worked with a wide cross-section of organisations in the Private and Public Sectors ranging from major plcs to small private businesses particularly those in the service and manufacturing industries, local and central government departments, and many of the UK's leading Not-for-Profit organisations.  He is a Trustee of our Charity, The Company of Management Consultants Charitable Fund, and has been a Trustee of the City Centre for Charity Effectiveness Trust which supports the Cass Centre for Charity Effectiveness, which WCoMC jointly established with the Cass Business School exactly ten years ago.  He is a Certified Management Consultant, and a Fellow and past President of the Institute of Consulting, and has Honours and Masters degrees in Computer Science from the University of Cambridge.
Patrick has considerable hands-on consulting experience, rising to Sector Director and then Operations and Resourcing Director for a leading independent consulting practice, before it was acquired by an international services firm.  Prior to that he was responsible for establishing and leading the new systems consultancy team for Price Waterhouse's regional office in St. Albans, and managing the largest systems consulting team for Ernst & Young (formerly Arthur Young) in London.  His work has regularly focused on helping clients define and specify process, information and systems requirements, and then supporting them through their realisation.
He has combined management consultancy with line, programme and project management, and is expert in leading joint teams of client and consulting staff through complex resolution definition and implementation.  This work has drawn on his specialist experience of ICT, change management, client staff and management development, training and facilitation in addition to strategy formulation, systems development, package selection, programme and project management.  Prior to the start of his consulting career in 1979, he worked for the University of Cambridge Computing Service where he was responsible for the development and support of various critical service systems, as well as providing support to the user community that numbered around 2000.
Patrick has been married to Ann for some 20 years and has a son, Michael.  Ann was formerly a Senior Management Consultant before being asked to join the board of a leading NHS Acute Hospital Trust in West London as a Non-Exec, a role she held for ten years before moving, again as a Non-Exec, to one of the UK's leading NHS Mental Health Trust Boards for some eight years.  In parallel she was a trustee of a local Age Concern and a Local Councillor.  Michael is an Audio Engineer with The Farm Group based in Soho, tasked with making TV drama and music programmes sound at their best.
Most recently, Ann and Patrick are two of the founding trustees of the Ealing Music and Film Festival, organising an annual programme in February of concerts, talks, films and exhibitions that celebrate Ealing's Arts Heritage.  The aim is to invest any surpluses in targeted projects for local young people, schools and youth organisations.  The festival is supported by a range of businesses involved in Ealing: local businesses helping local aspiring music and theatrical performers.  The original planning started in 2010, with the first festival in 2013.  The third festival programme falls during Patrick's year as Master of WCoMC, which may yet prove challenging.