PM David Peregrine-Jones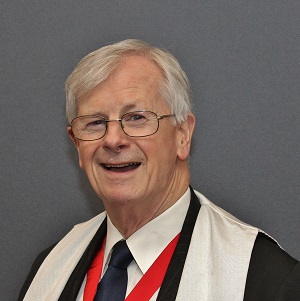 David was brought up in Somerset by Welsh speaking parents and, after graduating from Cambridge, joined IBM to work in Yorkshire. This coincided with the emergence of powerful data processing capabilities at commercially attractive costs and heralded the transformation of most large organisations from manual to automated and from off-line to on-line operations. David engaged with a wide range of users from those just beginning to face the many challenges involved to some of the most demanding large scale retail financial firms looking to transform themselves into highly efficient centralised operators through widespread on-line networks linking multiple locations that captured and transmitted data for central capture and processing.  His career in IBM, built round the introduction, justification and successful implementation of information technology for large financial clients, was then extended into marketing more specialised financial offerings and the leveraging of IBM's global capability to deliver strategic advice and guidance on customer's longer term digital strategy in order fully to exploit the emerging use of lower cost distributed processing (made possible then through the arrival of the IBM PC and more recently through mobile devices with previously unimagined power and capability.
David decided to leverage this experience through an MBA at London Business School, and after leaving IBM, was asked to lead several projects to demonstrate the value of more open quantitative offerings in the securities markets (that made full use of the emerging financial engineering possible with new and more theoretically sound approaches to pricing instruments such as derivatives). 
Through this, David was asked to re-energise several international firms go-to market propositions by leading their enterprise teams' approaches to international market opportunities. While running these international projects he founded The Torus Business Web, a management consultancy practice that now focuses on scenario planning, and economic and business modelling. He particularly enjoys the excitement of working with entrepreneurs and is keen to promote the use of the exceptional opportunities (now emerging through the introduction of digital technology) to transform global health and other social systems.
He is trustee of FutureVersity, a charity that helps children and young adults become employable. He believes that we can use modern methods to significantly improve the way our children acquire straightforward financial and mathematical confidence and is using his year as Master to push that forward.
David is an active member of the Richmond Group of Independent Consultants, which he currently chairs.  David lives in South West London and has recently discovered the joys of an allotment. His interests include real tennis, sailing and, more recently, fishing with the dry fly.