PM Noorzaman Rashid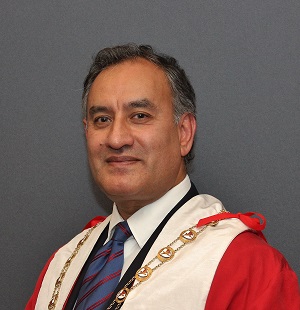 After graduating in Design and Technology Noorzaman went on to study operational research and became an author and speaker on quality management and organisational performance. At the University of Warwick Business School, he led several international pieces of work in Japan, Russia, South Africa and the USA.
His early career included a spell in public service, becoming the youngest ever Deputy CEO of a major Unitary Authority. He has worked for several global firms at board level including: Harvey Nash Group, BNB Resources, EDS and ATKearney, building significant businesses through organic growth, mergers and acquisitions.
Noorzaman's focus is now on business transformation through talent acquisition and development using "inclusion" as the DNA for accelerating performance improvement and growth. 
He is a NED and strategy adviser to a wide range of businesses including The Business Laboratory (Houston), Strategies for Change (South Africa) Clarity Informatics, Benton and Shergill, Friary West and HR Turning Point (UK).
His portfolio of public service Non Executive roles has included Chair of the NHS Institute for Innovation's Worldwide Board. He was an early founder of a Multi Academy Trust, EACT, growing it from an initial £10,000 grant from the Worshipful Company of Mercers to a turnover of £150m, opening 30 City Academies. He is a board member of the Foundation for Social Improvement, Chair of FutureVersity, a City based charity working with young people in challenged communities to become "job ready" and Firstsite, a new £28m Art Gallery in East Anglia. He is a former Trustee of the National Youth Orchestra GB and English Touring Opera.
Noorzaman was born in Yorkshire in 1963 and is married to Kulbir Shergill. They have three children, Suriyah, Jamahl and Tara.