Is WCoMC for me?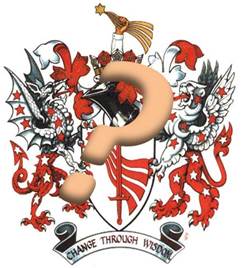 Management Consultants are not all "cut from the same cloth" and that is a key strength of our Company. We are a group of like-minded professional practitioners; we support each other and we aim to give back to Society. So with this in mind, we aim on this page to answer the question: "will I fit in?"
They say that "consultants have two ears and one mouth, and should use them in that ratio"! Our members are good listeners and readily offer their support and fellowship to others who adopt this ratio. We are all practical folk who are involved in advising others, calling on our diverse range of skills, typically based on a few years of practical experience. We particularly welcome those who are new to the profession, on the assumption they too are adopting this ratio!
"It's not what you do, it's the way that you do it" - we are a broad church covering an immense range of skills. The key to fitting in lies in how you engage with those around you!
We all share our core Company values: Philanthropy, Education and Fellowship. Our strap-line is Change through Wisdom. We share our knowledge and experience through a balance of listening, learning and then speaking!
Hopefully that answers the initial question "is WCoMC for me?". If in doubt, come and meet us; join us at one or two of our more informal events or drop an email to our Membership Committee Chair.