Why Join WCoMC?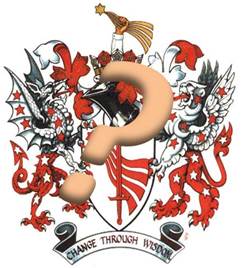 Actually there isn't a simple answer. Each member of our company will give you their own view on this: some "want to give back to civil society (the Non-Profit Sector)", others "enjoy the fellowship of like-minded consultants" or "wish to continue their professional education" or "want to help less experienced consultants" — or, most often, a combination of these answers.
Modern Livery Companies, those representing the leading present day professions, provide a unique opportunity to engage with those shaping the future of the UK. Most of our members are, of course, management consultants — but our membership is not actually restricted in this regard — it encompasses all professions that are connected with management consultancy.
Our Company is no exception — we are a member of the Financial Services Group (of Livery Companies) and directly brief and advise the Lord Mayor on current commercial matters, particularly prior to one of the many overseas visits that he or she makes each year to promote London and our Financial Services in particular, remembering that the 'square mile' leads the world in this area and is generally recognised as being a leader in corporate governance matters.
If you would like to discuss "why" in further detail, drop an email to our Membership Committee Chair.